The TV Shows Coming, The TV Shows Coming!
This is a Continuation of my Percy Jackson Opinion Piece Because More News has Come out Since Then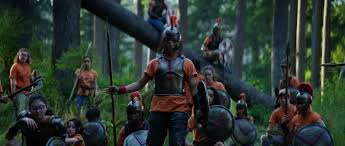 About a month ago season 1 of Percy Jackson wrapped up their filming. A little celebration was held for the new trio with PJO themed treats and decorations, some of which being an ice sculpture. The light behind is looked really cool. It changed colors.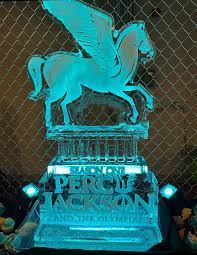 Speaking of treats, small little nuggets of information other roles, large and small, have been posted. Although I did not mentioned it in my last piece, the roles of Ares, Echidna (lady with the "chihuahu" on the arch), were revealed with Jessica Parker Kennedy. Ares will played by Adam Copeland, and Echidna is to be played by Suzanne Cryer. I haven't seen Suzanne in anything but I did see Adam as Atom Smasher in the Flash. To many, the man casted as Hermes was a surprise. No other than Lin Manuel-Miranda. We have our "Big Three, Zeus Hades and Poseidon. As I began writing this I realized it would be a little tedious and annoying to name every single cast member. It would be a lot cast go over. Rick mentioned that any more cast updates won't be announced for at least another year before saying, "I am pleased to tell you we are in a very good place as we look ahead to a (not-yet-greenlit-but-fully-anticipated) season two!" on his website, rickriordan.com. Hear that PJO fans: we could get a season two! Uncle Rick is even hoping for it. This just makes me want to jump up and down and do exaggerated celebratory motions.
As most Percy Jackson fans know, a video of Walker was posted of him a tank with a sign saying Season one was wrapped up. Then, with a sign that said help, exhibiting his humor. This makes me so excited, because it just proves how much Walker is a great fit for Percy. I like to think that once we get past Christmas, the first season will be out. I will have watched them all. All eight, probably thirty minute episodes, multiple times. Early 2024, which is just a couple more holidays away.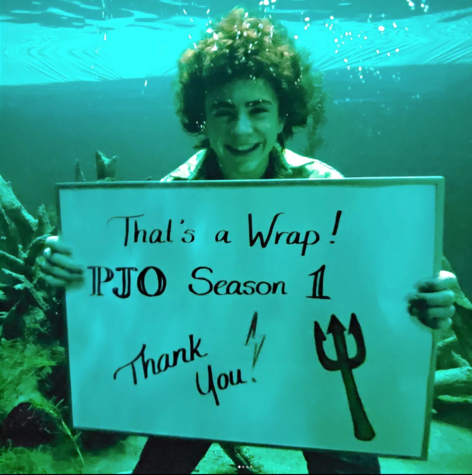 In other news, Percy Jackson: Chalice of the Gods has a cover! The previous one was a place holder, but this one matches the new U.S covers of the first five books in the sereies. I am so excited to read it and see the OG trio again.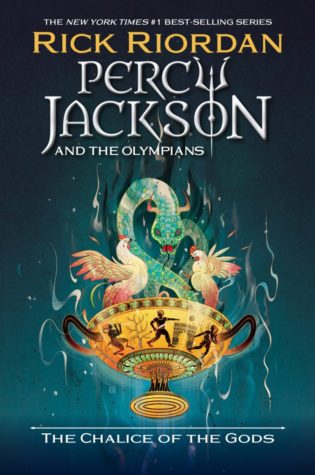 The cover looks amazing and goes on sale this year. The Readriordan website has news on this announcing the release dates of this and The Sun and Star:A Nico di Angelo Adventure. "September 26, 2023," for Chalice of the Gods. The book with closer release date; The Sun and the Star: A Nico di Angelo Adventure in comes out"May 2023."
Fans will have a book to read while they wait. And if they finish it off before Chalice of the Gods, there is always re-reading Percy Jackson and the Olympians. That's what i'm gonna do… when I remember to open up the book again.