UFO Shot Down In Alaska
In the past few days, North America has received numerous reports of high-altitude objects sent by China entering their airspace and being subsequently shot down. Five days after the Chinese balloon was shot down in Myrtle Beach, a UFO was reported to be shot down onto the coast of the Beaufort Sea near Deadhorse, Alaska. The Chinese balloon flew 60,000 feet in the air, whereas the object was flying 40,000 feet, which presented a greater risk for commercial airlines.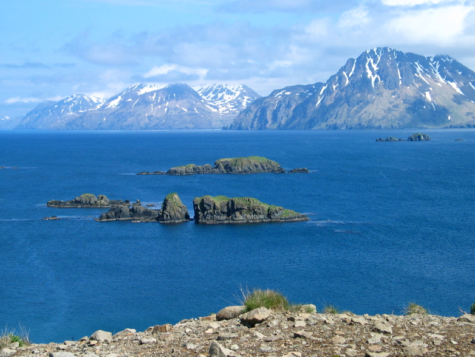 Exact details of the object are relatively scarce, but was the size of a small compact car, according to the US Department of Defense.
According to Pentagon spokesman Brig. General Patrick Ryder, the object, which officials have not characterized as a balloon, was shot down at 1:45 p.m. EST. Ryder said recovery teams are now collecting the debris that is sitting on top of ice in US territorial waters.
A cylindrical-shaped object was shot down in central Yukon by United States and Canadian authorities on February 11, 2023. Canadian Prime Minister Justin Trudeau said that Canadian forces will analyze and recover any debris found, according to Reuters.
An additional object was shot down on February 12 over Lake Huron near the southern United States-Canada border and had been searching for debris, according to Insider. However, on February 17, a U.S. official informed the New York Times that conditions made the search for debris too difficult to continue.
These UFOS have been shot down within a three-day period.
"We all have to accept the possibility that we may not be able to recover debris from the objects," says White House National Security Council spokesman John Kirby, according to the New York Post.
According to Pentagon officials, China has an operation of surveillance balloons that are globally collecting data on military bases, including the balloon down on February 4. Still, the mysterious object shot down on February 11 has not been confirmed to be linked to Chinese officials or anyone else.