Ja Morant Out Of The NBA?
Ja Morant out for 8 game after going live on IG with a gun.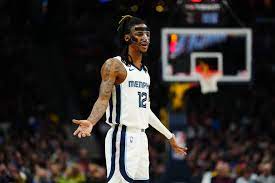 Earlier this month NBA superstar Ja Morant of the Memphis Grizzlies was suspended from play while the NBA investigates his recent actions, on multiple occasions Morant has acted recklessly. On February 5, Morant's friends pointed a supposed gun with a red laser at the Indiana Pacers travel bus. Later in the year in March, during a pickup game of basketball at Ja's house, Morant allegedly assaulted a 17 year old and then threatened the boy by flashing a gun tucked into his pants. Later at a mall, Morant's mother got in an altercation with a security guard, resulting in Morant heckling the security guard and threatening his safety after he got off of his shift. 
Morant's mother got into an altercation with a security guard, which resulted in Morant's mom calling Morant and him coming out with nine other of his friends. They then began to heckle, threaten, and push the guard around. Luckily for Morant, no charges were pressed against him for this incident.
Morant was also involved in an incident involving a gun while at the Indiana Pacers travel party. It all started when Morant's father and friend got into an argument with some Indiana Pacers players while still at the arena. Even though the Grizzlies won the game 112-100 the incident escalated after the game. "Following  game between the Indiana Pacers and Memphis Grizzlies on Jan. 29 in Memphis, acquaintances of Grizzlies star Ja Morant aggressively confronted members of the Pacers traveling party near the team's bus in the loading area of FedExForum, and later someone in a slow-moving SUV — which Morant was riding in — trained a red laser on them"- said in an interview with Indiana Pacer staff.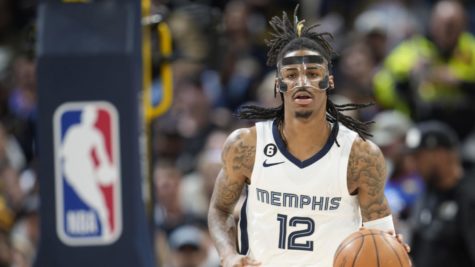 Another incident Morant was involved in was where he assaulted a 17 year old boy during a pickup game at Morant's house. The boy said  says in an interview that he "accidentally hit Ja in the face with the ball after throwing it in his direction", and Morant retaliated by punching him in the jaw, knocking him to the ground. Morant then punched  the boy about 12 more times while he was on the ground. As if that wasn't bad enough, the boy also said that after the beating Morant went into his house and came out with a gun tucked into his waistband. Morant said in an interview that he did it in self defense, "The ball was the first swing to me."