Russia Missile Attack on Ukraine Injures 34
Russia Found Responsible for Missile Attack on Ukraine Injuring 34 and Destroying Homes
The missiles entered the eastern part of the city of Pavlograd but failed to hit Ukraines capital, Kyiv, officials said. Air raid sirens began blaring across the capital at about 3:45 a.m., followed by the sounds of many explosions as multiple missiles were intercepted by Ukrainian defense. Eighteen cruise missiles were fired all together from the Murmansk region and the Caspian region, 15 of them being intercepted, said Ukrainian Armed Forces Commander-in-Chief Zaluzhnyi all according to KCRA.com on May 1, 2023. It is clear the missile's target was Kyiv.
Russian Defense Ministry spokesman Igor Konashenkov said Monday that Russia conducted "a group missile strike with long-range precision-guided airborne and seaborne weapons on facilities of Ukraine's defense industry … all designated facilities were struck."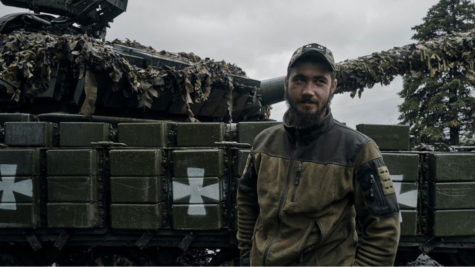 The attack follows Friday's launch of more than 20 cruise missiles and two explosive drones at Ukraine, the first to target Kyiv in nearly two months. In that attack, Russian missiles hit an apartment building in Uman, a city about 215 kilometers (135 miles) south of Kyiv, killing 21 people, including three children. According to the Kyiv Independent, an industrial enterprise building was damaged in the city of Pavlohrad. There were 19 high-rise apartments also damaged as well as 25 private houses, 6 schools and other education institutions, and 5 businesses were damaged in a residential area.
According to the Energy Ministry's report on May 1, most residents in Dnipro city and other cities nearby, in Dnipropetrovsk Oblast, lost power due to "significant damage" caused by the missiles damage to important headquarters for the energy department. ABCgo.com reports that since October Russia has carried out many attacks all over the nation of Ukraine, many times causing significant damages throughout the country. Critical Energy infrastructure has been a repeated target in Ukraine by Russia. Dozens of Civilians have been killed by these spontaneous attacks.