Biden Will be Running a Re-Election Campaign in 2024.
Biden Announced That He Will be Running for President Again Next Year in 2024.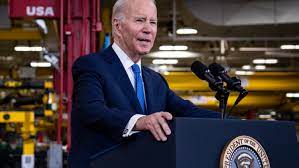 The current president, Joe Biden, has announced his campaign for re-election. His campaign is for the upcoming election in 2024. President Biden announced his campaign on April 24, 2023. 
According to The New York Times, Biden is making claims about the past president, Donald Trump, on April 25, 2023, and Peter Baker says,  "arguing that American democracy still faces a profound threat from former President Donald J. Trump." Biden even goes on to hint in his campaign video about the followers of Trump.  Kevin Liptak, Arlette Saenz, Maegan Vazquez, and Jeremy Diamond, CNN, says on April 25, "His announcement video warns against 'MAGA extremists' who he says are 'dictating what health care decisions women can make, banning books, and telling people who they can love." Biden has made multiple stabs at Trump, as well as making some bold claims.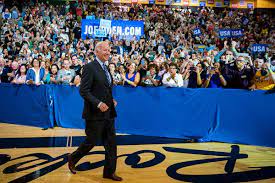 Biden has made some very bold statements during his new campaign. Emma Kinery, from CNBC, says, "When I ran for President four years ago, I said we are in a battle for the soul of America. And we still are. The question we are facing is whether we have more freedom or less freedom in the years ahead. More rights or fewer," Biden has made many more claims of what he wants to achieve during the next term if he gets re-elected. Emma Kinery, from CNBC, said, "He called again for unity and promised to "finish the job" he started." Biden has said many things, and it is a true question of if he will or will not fulfill these promises if he gets re-electe