8 Year Old Boy Found In Michigan After Missing for 2 Days
Second Grader Survives off Snow and a Log After Getting Lost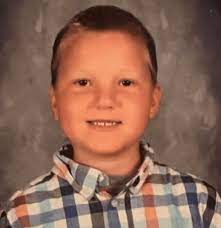 On May 10, 2023, a missing 8 – year old boy from Wisconsin was found alive in a log, using it for shelter after surviving two days in a Michigan state park by eating snow. 
The young boy, Nante Niemi, had gone missing on a Saturday afternoon when he was gathering firewood for his family's campsite. The campsite was located in northwest Michigan's Porcupine Wilderness State Park, according to CNN. CNN further explains that Niemi's family began to search for him in effort to find the boy. The boy had been walking a trail on Sunday, but state police said the trail eventually ran out. "He figured the best thing to do was to stop and wait," said the police. ABC explains late night temperatures have been in the 40s, resulting in Niemi covering himself with branches and leaves to stay warm, and also blanketing the log he was underneath. Although he didn't have food, he made due with eating clean snow for hydration. 
Thankfully, Niemi was finally found Monday afternoon by search party volunteers approximately two miles away from the campsite. ABC provides that he was found at 1:00 pm, also saying he was in good health when he was found.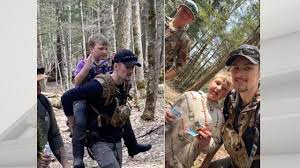 "More than 150 people from various law enforcement groups joined the search on foot, in the air and on water. The park has rivers and lakes and is situated along Lake Superior." ABC explains. CNN also gathered information claiming that Niemi is a second grader from Hurley, Wisconsin, and attends the Hurley School District. "Although our emotions are very raw at this time, we want to acknowledge the extreme outpouring of love and support we received over the past few days," the school district said in a Facebook post after the boy was found. 
Niemi has safely returned to his family back in Wisconsin, and their district is showing utmost support to him and his family.