DID YOU KNOW?: Deflategate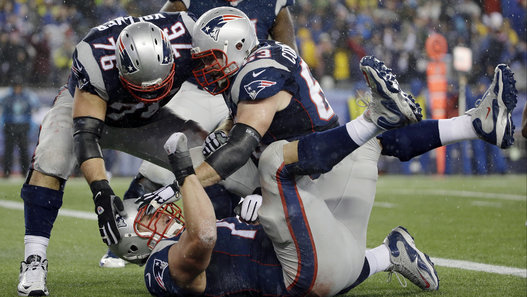 In a recent report, the NFL discovered that 11 of 12 of the Patriots' footballs were found to be under deflated by about two pounds per square inch.
The footballs were used in the AFC Championship game on January 18, 2015, against the Indianapolis Colts – which the Patriots won 45-7.
In the NFL, footballs must be inflated between 12.5 and 13.5 pounds per square inch and weigh between 14 and 15 ounces.
In a radio interview in 2011, quarterback Tom Brady went on record saying that he liked it when tight end Rob Gronkowski spiked the ball because it deflated the ball and he like a deflated ball.
Gronkowski decided to poke fun at the whole situation posting a picture of him spiking a ball with the caption on twitter saying "Warning Gronking may cause deflation."
After the Patriots lost in the Super Bowl to the Giants in 2008, it came out that since 2002 when they won their first Super Bowl, they had been videotaping practices and walkthroughs.
Although it was unclear how many times the taping occurred, it was enough to fine Head coach Bill Belichick  $500,000, the highest amount the NFL can fine someone. Also the team was fined $250,000 and lost their round draft pick in the 2008 draft.