DID YOU KNOW?: No Charges Against Darren Wilson
Federal Agency and Media to Blame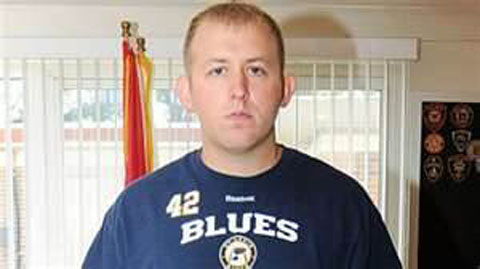 On March 5, the Justice Department officially closed its investigation in the Michael Brown case, choosing not to charge officer Darren Wilson with any criminal offenses. According to prosecutors of the case, "Wilson's actions do not constitute prosecutable violations of federal civil rights law."
Although Wilson will walk away with no charges against him, the Justice Department did issue a 100-page report that claims to have found systemic racial discrimination by the Ferguson police against African-Americans. At a Wednesday evening press conference, Ferguson Mayor James Knowles spoke about multiple issues brought up by the report and said that they "must do better".
The report will form a basis for the Justice Department's effort to reach a court-supervised agreement that will require reforms in the Ferguson police and courts. Similar agreements have been put in place in police departments around the country, including New Orleans and Cleveland.
In the report, the Justice Department will provide their account on whether or not Brown was the aggressor, or if Wilson killed Brown while he was trying to surrender.
The Justice Department found that a struggle occurred when Brown had reached into Wilson's squad car. Although the Justice Department couldn't verify Wilson's account of Brown reaching for his gun, they could not find any evidence against the claim. Brown had moved 180 feet away from Wilson, but apparently turned back around to Wilson.
The Justice Department also says that while multiple reliable witnesses gave accounts of what went on, all stories had varying accounts of what actually happened. Regardless of the details, every reliable account claims that Brown was moving toward Wilson when Wilson decided to shoot.
St. Louis prosecutor Robert McCulloch said he wasn't surprised with the decision, but took the opportunity to speak out about the federal agency leaking their information to the media. "The only pattern and practice I can talk about is the pattern and practice of the Department of Justice of leaking information to the media. [No one is saying] there hasn't been instances of racial profiling and other profiling, but to suggest that somehow it's all the goes on out there in fact is a great disservice to everybody," said McCulloch.
Since the decision to close the investigation, riots and protests have broke out in Ferguson yet again.