DID YOU KNOW?: Extremist Group Kills 43 in Pakistan
Gunmen attack Bus of Religious Minorities in Karachi, Pakistan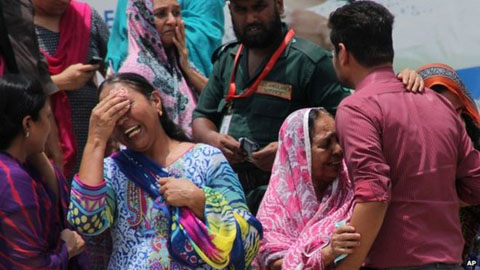 On Wednesday morning, May 13, three different militant groups in Pakistan stopped a bus while on motorcycles and used 9mm pistols to shoot at people of a religious minority on a bus, killing 43 and wounding 19 other people.
Jandallah, a militant group and splinter of the Pakistani Taliban, immediately claimed responsibility for the attack. Two other groups, the main branch of the Pakistani Taliban and the Islamic State in Khorasan, also claimed to have been responsible for the attacks.
26 men and 17 women were killed, the youngest victim being 16 years old.
Around 60 people total were on the bus when it was stopped. It's believed the bus way on its way to a place of worship.
The bus was carrying men, women, and children from the Ismaili Muslim community.
Ahmad Marwat, spokesman for Jandallah, said that four people attacked the bus (two less than the number given by the police) and that the attacks would continue, claiming Pakistan's Shiites and Ahmadi religious groups are considered "main targets."
Jandallah is a splinter group of the Pakistani Taliban.
Prime Minister Muhammad Nawaz Sharif has condemned the attack and has ordered an immediate investigation.
This is the second deadliest militant attack in Pakistan this year, just behind a suicide bombing that killed 62 Shia Muslims in January.
Relatives of some survivors claim the gunmen were dressed as police when they stopped the bus.
This is the first time that anyone has attacked the peaceful Ismaili Muslim community. There have been many other attacks on different groups.
The Ismaili Community blames the government for the attack, saying that they haven't done enough to protect them recently.