Band Realizes They Are Actually Human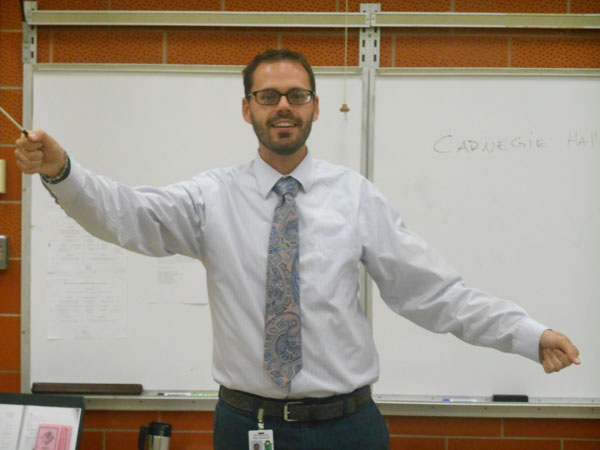 Northmont Marching Band's 2014-2015 competition show is entitled "Human After All." The show is about robots that almost become human by the end of the show.
"I think the season is going really well this year," said band director Mr. Andrew Brough, who is in his second year in charge.
The marching band has practice Tuesdays and Wednesdays after school in the front parking lot from 3:30 to 6:30. On Thursday, the band practices from 6:00 to 9:00.
The students are looking forward to many things besides just marching this season.
"I am looking forward to making new friends this band season," said junior Alyssa Baker.
Some can't wait to play the music.
"I'm excited to actually be play some cool music," said sophomore Lamar Ross.
Especially when individual sections get their moment in the spotlight.
"I'm looking forward to learning the woodwind feature and getting my dots in place," said freshman Ivan Sampson.
Others are looking forward to the band trips.
"I can't wait to go to Indianapolis this year," said senior Peter Jackson.
The Northmont Marching Band participated in the Bellbrook Invitational on September 13. They received the following awards: Best Music, Best General Effect, Best Visual, Best Percussion, Best Auxiliary and First place in class AAAA, as well as Overall Grand Champions with a score of 70.6.
The band's upcoming events include the Bands of America Dayton Regional on September 27, The Mason MSBA Band Invitational on October 18, and the Centerville Jazz MSBA Invitational on November 1.
As the band continues to become more human as the season goes on, audiences and judges have plenty to look forward to.