Need for Swede
Swedish Exchange Student Sofia Sjoeberg Experiences a New Culture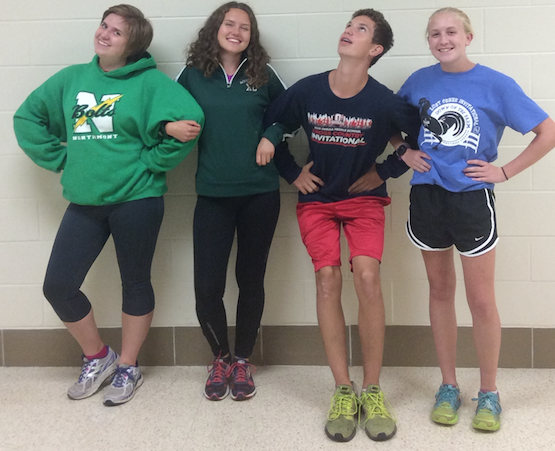 For some people, Englewood, Ohio, isn't the most exciting place, but for junior Sofia Sjoeberg, it's an adventure. The Swedish exchange student, who came from a town about the size of Clayton, was very excited for an experience in a new country when she joined the exchange program.
"Nothing ever happened in my old town," said Sjoeberg. "I was ready for a change."
Sjoeberg's moving process was a surprise to her. When she first arrived, she realized how big everything was. In fact, one grocery store here is four times the size of one in Sweden. She also noted that the houses were larger, too.
"I didn't realize what I got myself into," said Sjoeberg. "I was a bit scared."
One of the things she enjoys doing is playing sports. She joined the cross country team this fall. And she plans on joining the swim team in the winter and track in the spring.
"For me, it has been a very positive experience," said Sjoeberg. "It's been fun to experience being on a team."
Since she has moved here, she has noticed some differences in athletics. In Sweden, there are no school team sports.
Sjoeberg is anticipating new American traditions, like Halloween, Thanksgiving, and homecoming. She wants to travel around the country to new states and cities to experience more American culture.
She is thankful for her host family and friends for helping her.
"My mom is an amazing person," said Sjoeberg. "She has shown me and explained American culture to me."
She has noticed the differences between Sweden and America. She thinks American traditions, although different, are amazing.
"I love all the people I've met, the hot weather, being on a team, going to a high school, and all the things I've realized about myself," said Sjoeberg.
Sjoeberg has thoroughly enjoyed her stay here and hopes for more exciting things to come at Northmont High School.