A Red Cross Scam
The Controversial Past of The American Red Cross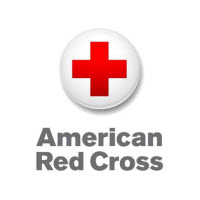 The American Red Cross is a well-known charity that promises to prevent and alleviate human suffering in the face of emergencies by mobilizing the power of volunteers and the generosity of donors. According to the American Red Cross (redcross.org), 91 cents for every dollar donated goes toward their services. However, according to National Public Radio, Red Cross has misstated how donations are being used.
There is some controversy surrounding their work with hurricane Harvey. According to the American Red Cross, the organization is supplying qualified households with $400 for emergency relief. However, according to KHOU, a news station in Houston, Texas, a family whose house was filled with 7 feet of water was denied by the Red Cross. This family's house is unlivable and Red Cross denied them the $400 grant.
In an interview with National Public Radio, Brad Kieserman, a Red Cross executive, addressed how much of every donated dollar is put toward relief."Yeah, I don't think I know the answer to that any better than the chief fundraiser knows how many, how much it costs to put a volunteer downrange for a week and how many emergency response vehicles I have on the road today," Kieserman said. It is unacceptable for an executive to not know this information. The official American Red Cross website, states how many cents to every dollar is used for relief. If an executive is not aware of information that is stated on their charity's website, then there is a problem.
The CEO of the American Red Cross, Gail J. McGovern, made $467,252 in 2008 and was denied a raise for 2009, according to CNN Money. According to Forbes, McGovern made $1,032,022 in the last year. The CEO of a charity should not be making this much money.
In 2011, the organization set out to build new homes in an area in Haiti. This area was destroyed in an earthquake in 2010. The Red Cross raised about $500 million for the program through donations. According to Huffington Post, the organization claims to have provided shelters for 130,000 people even though they only built 6 houses. The organization should have done more to help the people of Haiti. The $500 million dollars was not used properly. Mcgovern also must have gotten a pay increase at this time. The Red Cross did not supply what was promised to Haiti and increased the CEO's pay.
According to the American Red Cross, donations have helped pay for the transportation of 2,200 volunteers to help the victims of hurricane Harvey and more are on the way. More than 1.3 million comfort kits that include toothbrushes, deodorant, and other hygiene items have been distributed in affected areas. The Red Cross has also authorized about $148 million in financial assistance. These services are great, but this article was posted on the Red Cross website. There is an obvious bias.
The American Red Cross was founded on May 21, 1881.