Rat Pack
A deeper look at the controversial 6ix9ine case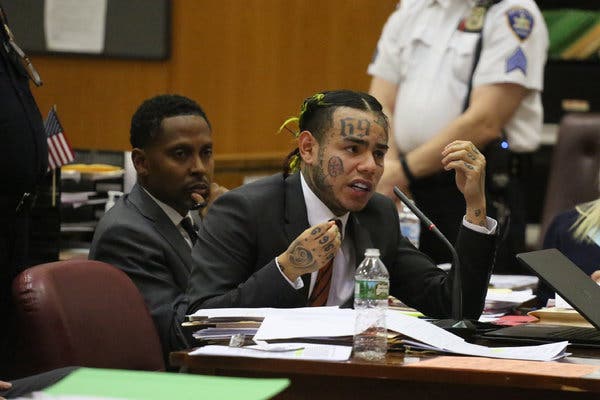 In November 2018, rapper Daniel Hernandez (Tekashi 6ix9ine) was arrested in New York City on federal charges for his gang affiliation with the Nine Trey Gangsta Bloods. Tekashi has been in jail since, but in the last few weeks, his court case has generated a lot of controversy over Tekashi's recent statements in court.
Tekashi was born in New York in 1996 and first got famous for his first single "Gummo." It went on to take the twelfth spot on the top 100 billboard and gained a platinum certification in the United States. Tekashi gained public attention for his colorful hair and the fact he has the number 69 tatted on his body over 200 times. In November, he was arrested on federal racketeering and weapons charges. The arrest was a joint investigation by the NYPD, the Justice Department's Bureau of Alcohol, Tobcoo, Firearms and Explosives, and the Department of Homeland Security. Tekashi was facing up to 32 years to life in prison.
During the February reports came out that Tekashi would plead guilty on nine counts of racketeering. Tekashi's lawyer claimed that he was never a gang member and just put on the persona for his rap image. His lawyer stated that he was an entertainer and not a member of the gang enterprise. He had him moved to a federal facility for his protection. In September, Tekashi made a plea deal that would clear him on all criminal charges he admitted to from 2011.
With the plea deal, Tekashi has named drop various artists in court as apart of the Nine Trey Gangsta Bloods, like Trippie Redd, Cardi B and Jim Jones. He has also gotten a lot of heat from other people in the media from getting dissed in songs, to people verbally threatening his life. Tekashi is believed to be free in 2020 and has decided not to take witness protection and get a private security service for protection. His testimony has also lead to the guilty charging of 2 gang member.