OPINION: How the Coronavirus is Going to Expose our Society
How COVID-19 is Going to Expose how our Society is set up to Fail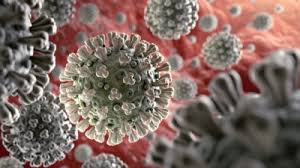 The COVID-19 epidemic has spread throughout multiple countries. Businesses and factories have had to shut down. Stocks have been falling for weeks now and they have had to shut the stocks down for 15 minutes multiple times now. Schools around the world have been closed. Countries around the globe are testing people by the thousands for this dangerous virus. America, however, can't be named as one of the countries.
Politicians, celebrities, social media influencers and even teams in the NBA have been tested for COVID 19 when they haven't shown any symptoms of the virus. As the list of celebrities being tested grows, so do the questions about whether they are getting access to these rare tests when other citizens, who are showing symptoms, are not. Some of these high profiled people say that they are feeling ill and had good reason to be tested. Other people argue that those who were found to be infected and then isolated themselves provided a good example to the public.
According to the New York Times, Mayor Bill de Blaiso of New York, in a post on Twitter, chided the Brooklyn Nets, which managed to arrange tests for its entire roster. Four were positive, with one exhibiting symptoms.
"We wish them for a speedy recovery," de Blasio wrote. "But, with all due respect, an entire NBA team should NOT get tested for COVID 19 while there are critically ill patients waiting to be tested. Tests should not be for the wealthy, but for the sick."
In areas of the country where the virus has been slow to appear, people have been able to obtain tests easily. But, in New York, California, Washington State, and Massachusetts, where the virus is spreading rapidly, it's hard to get tested with all the high demand and low supply.
For example, in New Rochelle, a community north of Manhattan where the virus has spread, a sick mother was told she couldn't be tested because she hadn't been to a global "hot spot." In Boston, an employee at Biogen, a tech company where many dozens of people have tested positive after a conference, was turned away because he didn't have symptoms. On Twitter, the hashtag #CDCWontTestMe has been circulating for weeks.
In terms of schools cancelations, children in  low-income households are losing access to free meals at school. According to CNN, the USDA is working to extend some free meal services and several non-profits are helping fill the gap. Meanwhile, food banks across the US are gearing up for increased need. Feeding America has set up a COVID-19 Response Fund to support its network of 200 food banks nationwide. The group is also setting up more mobile, "drive-through" distribution points and taking care to ensure that vulnerable populations, like those who are experiencing homelessness, have access to food and hygiene.
The top infectious disease expert in the U.S, Dr. Anthony Fauci, told NBC's "The Today Show" he thinks Americans will have to stay home and continue to social distance for several weeks, according to CNN.
"If you look at the trajectory of the curves of outbreaks in other areas, it's at least going to be several weeks," Fauci said on Friday, March 13.
"I cannot see that all of a sudden, next week or two weeks from now, it's going to be over. I don't think there's a chance of that, I think it's going to be several weeks." 
Savannah Guthrie, a reporter for "The Today Show", asked Fauci if President Trump should invoke the Defense Production Act, and Fauci said the president "is very serious about doing everything we could possibly do." Guthrie asked if doctors are going to craft stores to make their own medical equipment is considered the worst case scenario.
"Obviously we are in a difficult situation and we should be doing everything we can do to mitigate that." Fauci responded. According to the CDC, there have been 68,440 cases reported and 994 deaths.