Womens Her-story Month
"Empowered Women Empower Women"
This March we are celebrating the history and the accomplishments of women. In this article, many women will be spotlighted; some are well known but most are unheard of.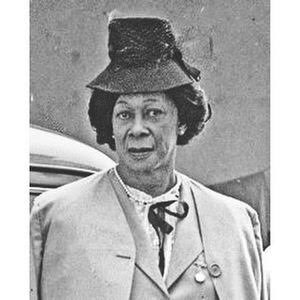 The first female pioneer is Lucy Hicks Anderson (1886-1954). Anderson was born in 1886 in Waddy, Kentucky to two very supportive parents that helped Lucy embrace who she truly was, a trans woman who was assigned male at birth. In the very early years of Lucy's life, she would show signs of femininity and wishes to be called "Lucy". In the beginning, Lucy's mother was worried about her daughter's alienated behavior toward her. But after some time a supportive doctor told Lucy's mother and father to allow her to be represented and to live as a female. All information stated was courtesy of TransGriot. Lucy was a true early pioneer for transgender acceptance and marriage equality. In 1945 Lucy was put on trial for "lying" about her gender on her marriage certificate because she didn't mention that she was assigned the "male" gender at birth. While Lucy was on trial she made a powerful statement to the press about the doctors and the people that discriminate against her, "I defy any doctor in the world to prove that I am not a woman, I have lived, dressed, acted just what I am, a woman." Courtesy of The Legacy Project.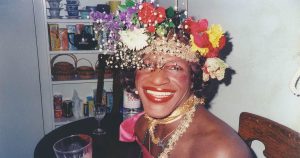 Sylvia Rivera (1951-2002) was born in the Bronx, New York in 1951, to Puerto Rican and Venezuelan parents. When she was an infant, her father abandoned her, and in 1954 her mother committed suicide. Her grandmother took guardianship of her after her mother died. By the time Rivera was 11, she left her home with her grandmother to live on the streets of New York to find inner and outer peace and freedom. She was one of the historic LGBTQ+ activists that fought for all people in the LGBTQ+ community. As a child, Rivera was brutally bullied by other children and her grandmother because of her "effeminate" behavior. She had also been thrown out of her house because of how she expressed her feminity. When Rivera was of age, she frequently stayed at the famous Stonewall Inn and it is considered to have attended the 1969 Stonewall Riots.
Rivera co-founded STAR (Street Transvestite Action Revolutionaries), a non-profit organization committed to administering emotional/physical support and housing for the homeless queer youth and sex workers in New York City. She also imposed gay rights leaders who attempted to ostracize trans people and drag queens in the gay rights legislation. Rivera also argued for the inclusion of people across the gender/sexuality spectrum within the primary LGBTQ+ events and organizations. Rivera had a sense that her gender was fluid as well as her expression, and this allowed her to grow into the person she truly was, over the duration of her lifetime. At times, Rivera identified as a woman, and at other times, she classified herself as an "effeminate" gay male. Occasionally she even classified herself as both, or alternatively as a third gender. The most essential thing is that we establish her as one of the most crucial non-binary activists.
All of these women have changed the world in one way or another. All for the greater good of the people not only in the LGBTQ+ community and the POC communities but also every other marginalized community. We owe solitude and respect to these pioneer women and their endless fight to end the stigma around queer/trans women and women in general.