Profile of Singer-Songwriter mxmtoon
Maia, aka mxmtoon, and Her Journey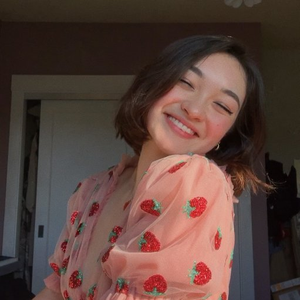 Maia, more formally known as mxmtoon, is an American singer-songwriter, YouTuber and Twitch streamer known for singing as well as playing the ukulele. Maia, who refuses to state her full name for privacy reasons, was born on July 9, 2000 in Oakland, California. Like many early 2000s kids, Maia has been on the internet for years.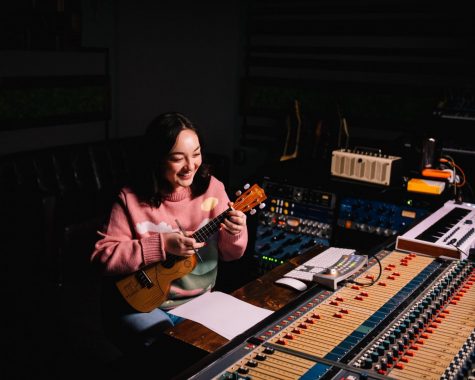 Her first real time being on the internet was when she was nine years old and made her very first gmail account. From there, she went on to create a YouTube channel a few years later where she made vlogs that mimicked her idols. At the age of eleven, Maia had an instagram account with the username 'mxmtoon' where she did free commissions for strangers, getting her account up to about five-hundred followers. After this fizzled out, Maia was active on other social media platforms including Tumblr, Twitter, Facebook, Vine, and TikTok and many more.   
    In 2018, Maia was thrown into popularity on TikTok and was widely referred to as "emo ukulele girl" on the app. There, the music career she never expected to have began. After high school Maia planned to study architecture, but after going viral online, her fantasy of becoming a full time music creator became much more attainable. That's when she started uploading original songs as an EP called 'plum blossom' to her YouTube channel with ukulele tutorials. Each song was recorded using the app GarageBand in her parent's guest bedroom. She even used random objects to use as percussion such as things like hair straighteners. After trying to write more comedic songs, Maia started writing songs that were more confessional and emotional. 
Then, in 2019, Maia released her first album, called 'The Masquerade' which was self released, featuring her hit song 'prom dress'. After it was released, TikTok picked up the song and made it into a trend, bringing more and more attention to Maia and mxmtoon. The music video of 'prom dress' alone has over 25 million views.
    Maia was able to produce an album called 'dawn & dusk' in 2020. On the album is the song 'ok on your own' which features singer-songwriter Carly Rae Jepsen. 
    This isn't the only collab mxmtoon has been a part of, though. In 2019, Maia worked with The Sims, a video game, to record her hit song 'prom dress' in the fictional language Simlish. Earlier this year Maia was casted to do the singing voice of the Life is Strange character Alex Chen. For this role, Maia sang a cover of Radiohead's 'Creep' and is rumored to be singing some more for the video game.
    Along with her music career, Maia began doing a daily podcast called '365 days with mxmtoon' on Spotify. She is also active on the streaming platform Twitch where she plans a wide variety of video games including Animal Crossing, Among Us, and Little Nightmares.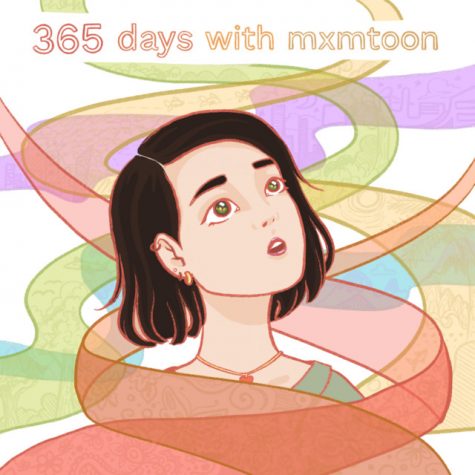 Maia uses her platforms to express herself in a wide variety of ways. Even with the sudden dive into pursuing music full time, Maia tweeted recently that she "grew up to be someone [her] 13 year old self would think is very cool, it's a nice feeling."