The 2021 Grammy Awards
Despite the pandemic, the 2021 Grammy Awards were held in person.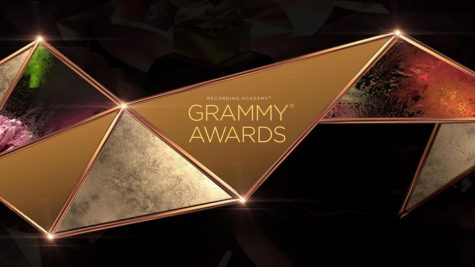 The 2021 Grammys recently took place, in person, which is surprising considering the current state of the world. It was definitely quite an interesting gathering of some of our favorite celebrities. 
This year marked the 63rd Grammy event. Winners of Grammy awards this year include Billie Eilish, Taylor Swift, Megan Thee Stallion, and Harry Styles. Taylor Swift took home the award for "Album of the Year" for a third time, impressively, and Harry Styles won "Song of the Year" for his radio hit "Watermelon Sugar," which he also performed that night.
Moments of interest from 2021's Grammy night include Cardi B and Megan Thee Stallion's "controversial" performance of their hit rap song and Taylor Swift eagerly congratulating Harry Styles' win. Megan and Cardi B are no strangers to an uproar in response to their music. Harry Styles and Taylor Swift were romantically involved between her "Red" and "1989" eras, and haven't interacted much since, so it was a nice moment to see her congratulate him on his Grammy award.
The socially distanced award show was the first to occur in the pandemic, as they have been held virtually in the past, and many would say it was a success due to the fact there weren't many visible or audible hiccups even taking into consideration the fact that the event was on live television. The event went smoothly with live performances from Harry Styles, BTS, Doja Cat, and Megan Thee Stallion, who performed alongside fellow rapper Cardi B.