Was FIFA The Best Award Show Fair?
The FIFA Best awards are given to the top players of the year. There are many awards involved with this award show including Best Men's Player, Best Women Player, the Puskás Award given to the best goal of the year, FIFPro World XI which is the best team accumulated of the player in the world put into a virtually unbeatable team, and more. This year the awards show took place on the 27th of February, the winners of all of the awards can be found on the FIFA website.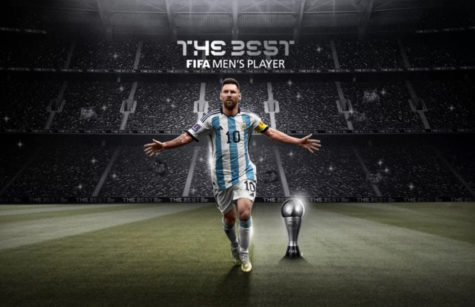 My opinion on this award show is that it wasn't rigged, however I do believe that the defenders of world football were way overlooked and weren't awarded for their contribution to winning tournaments and keeping their team in the game. This year in the FIFPro XI only three defenders were in the team with 4 attackers, 4 midfielders and of course the goalkeeper. Some people, including me, think this is a disgrace to the football community and the defenders of football. A popular football YouTuber by the name of Fiago posted a YouTube Shorts video on the subject, he said, "This shows us once again how disrespected defenders actually are". And saying that it's "all about the flashy attackers". I couldn't agree more with what Fiago said there, in my opinion, even though Erling Haaland is one of my favorite players in today's football world he shouldn't have been in the FIFPro XI and neither should Casemiro. They are both outstanding players, but I feel that they should be replaced with the amazing defenders teams have that win tournaments. 
Now I understand that some people might feel this was the right decision by FIFA and that the attackers are the ones who win games and score the goals and get the assist. For example Lionel Messi, he is my idol and one of the worlds best players, he won his nation the World Cup and brought pride to all his struggles. He is an attacker who deserves a spot in the FIFPro XI. So, this is true and they do deserve credit for what they can do for their teams. However, defenders deserve just as much credit as the attackers. They commit their body's to make game saving tackles that stop the opponents from scoring or just getting up field. They also provide an escape opinion for attackers and midfielders getting cornered and need someone to pass to. They are the anchor for teams and deserve praise for their contributions.