Lead Singer Ronnie Radke has Cancelled Several Tour Shows due to Laryngitis!
Lead Singer of Falling in Reverse has come down with a terrible case of laryngitis!
Ronnie Radke, the lead singer of Falling in Reverse, has been diagnosed with laryngitis. Falling in Reverse is currently on tour, so some cuts had to be made. Following the tour cuts, Ronnie had to cancel the appearance in Orlando, Florida, due to some vocal issues which he thought were due to air quality. According to Metalinjection.net, Falling in Reverse canceled the two tour dates for Florida that weekend in order to preserve his voice for the rest of the tour.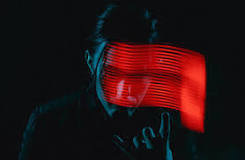 On May 2, 2023, Ronnie announced on his Twitter account that he had been officially diagnosed with laryngitis. This caused him to have to cancel three more shows. According to Lambgoat, Ronnie Radke has been forced to cancel three upcoming shows due to laryngitis and inflammation, which require him to rest his voice further to avoid damage to his vocal chords. The affected shows are set to take place in Springfield, MO, Milwaukee, WI, and St. Paul, MN.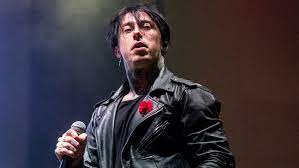 Falling in Reverse is a rock band that formed in Las Vegas, Nevada in 2008 while Ronnie was incarcerated. Their three most popular songs are Popular Monster, Watch the World Burn, and I'm Not a Vampire. The current members of Falling in Reverse are Ronnie Radke, Max Georgiev, Christian Thompson, and Tyler Burgess. According to the Wikipedia entry for Falling in Reverse, The group released its debut album, The Drug in Me Is You, on July 26, 2011, which peaked at No. 19 on the Billboard 200, selling 18,000 copies in its first week. Ronnie plans to continue the tour after his three day break but it is possible for more cancellations to happen.