Messi Might Come Back To FC Barcelona
Could Be Another Historical Era For The Legend
Lionel Messi is arguably the greatest player to ever play in the world. His career at Barça was one of the most outstanding careers in the world. He set records, broke records and won almost every trophy he could possibly win. As of Transfer Markt, Lionel Messi has won 1 World Cup, 1 Copa América, 3 FIFA The Best Awards, 7  Ballon D'Ors, 4 Champions Leagues, 3 FIFA Club World Cup trophies and many more awards and trophies. Lionel Messi is and will forever be the G.O.A.T. 
His possible return to Barça was speculated by some fans and reporters. Probably the most well known and reliable report was from Fabrizio Romano who said, "We know he speaks to Xavi frequently, Xavi wants him back, Leo loves Barça", via Caught Offside. This doesn't prove the complete return to Barça but it does heighten the chances. Most Messi fans want him to return to his home club, but there are some other offers Messi has got. One of the most promising offers was from Al Hilal who offered the player $440 million per year. However, Messi's dad, Jorge Messi, said, "There are always rumors and many use the name of Lionel to gain notoriety but there's only one truth and we can assure you that there is nothing with anyone", via El País. There have also been rumors of Inter Miami from the MLS wanting to sign Messi. Inter Miami offered Messi an equity stake in the club to try to get him to join. The weakest possibility for Messi's next club is staying at PSG, Messi's current club. This possibility is weak because recently there has been a falling out with Messi and the PSG fans with them booing him when he comes on and off the field. Most Messi fans don't want him to stay there and would rather him go somewhere else for his career's sake.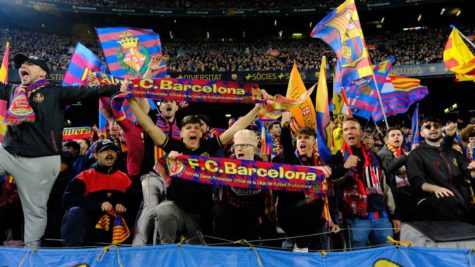 MY OPINION:
In my opinion Messi should try to return to Barça, his home, where all the fans would appreciate him and not boo him. If Messi was to return to Barça then I feel he'll have another outstanding era and score way more goals then he is at PSG. With the young talent at Barça like Gavi and with the wonderful and powerful striker Robert Lewandowski, he could top the scoring sheet once again and still have the title of G.O.A.T. If he was to stay at PSG then he would most likely fall out of form and he'd end his career on a bad note. I also hope that he doesn't just go where the money is. I know that $440 mil per year is a healthy amount of money but for me it's passion over money, I feel that most people wouldn't be too happy if he would move to Saudi Arabia. In the end it is completely up to him, but I feel I speak for a lot of people here in saying, Messi coming back to Baça is the right choice and the only choice.