The Love of Movies
Four Love Movies to Watch.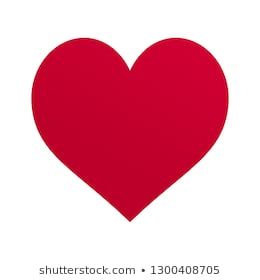 What is love? According to Mountelizabeth, love is defined as an emotion of euphoria and the release of chemicals in the brain giving intense pleasure. It is always around and the below four movies   the teen drama To All The Boys I've Loved, All The Boys I've Loved PS. I still love, The DUFF, and Five Feet Apart. These movies depict the trials, tribulations and euphoria of young love. 
When Netflix makes a book like  To All The Boys I've Loved before into a movie, it comes up with a great teen love movie. According to Rotten Tomatoes,   the movie tells the story of  Lara Jean, an 80's loving girl with a secret… or two or five.  When it comes out that Lara Jean's younger sister has found and mailed love letters that Lara Jean wrote to five different boys from her past, Lara Jean's world gets turned upside down. Outside of the cute story line, another bonus is this movie is packed with some great actors, such as Lana Condor who plays Lara Jean was also in X-men Apocalypse and Noah Centineo that plays Peter, one of the recipient's of the love letters, also starred in The Fosters.This cute, heart-wrenching movie was released in 2018.
According to IMDb, The next movie is actually the sequel to All The Boys I've Loved; it picks right up where the first movie ended. To All The Boys I've Loved… P.S. I Still Love You was released in 2020 and opens with Lara Jean and Peter as an actual couple. Everything is great until another of Lara Jean's 'crushes' responds to the original love letter and Lara Jean's feelings spiral out of control as she explores her options. 
According to Metacrtitic, Five Feet Apart gives us a high school love story set in a hospital. Stella is a teen with Cystic Fibrosis, a genetic disorder that affects her lungs and causes her to be hospitalized. When Will comes to the hospital due to complications from the same disease, Stella must deal with her battling feelings: fear versus love. This is a must-watch movie for those who enjoy forbidden love, as Stella and Will must deal with the fact that they can never touch each other due to their disease. This movie came out in 2019. 
According to IMDb, The oldest and last movie on this list is The Duff which was released in 2015. Bianca is told by her friend Wesley that she is the 'DUFF' (Designated Ugly Fat Friend) of her friend group. Unhappy with this information and spurred by the fact that she wants to date a boy whom she can't even work up the courage to talk to, Bianca asks Wesley to help transform her from DUFF to dateable. By the end of the movie, Bianca has found her own style and learns to deal with being identified as a DUFF. As Bianca states at the end of The Duff, "In the end, it's not about popularity or even getting the guy, it's about understanding that no matter what, only you can define yourself."
Love stories are as old as the dawn of time and have been told in movies since print came to life on the big screen. Grab snacks and get ready to feel love.