Paul McCartney Biography
Paul McCartney is a legendary musician from Liverpool, England.
Sir James Paul McCartney, more commonly referred to as Paul McCartney is an English singer, songwriter, artist, author, and film producer. He was born in Liverpool on June 18, 1942, and he gained his worldwide popularity while playing with the Beatles. He is one of the most commercially and critically successful musicians of all time and continues to make music today.
He was born to Mary Patricia and James McCartney, a midwife and cotton salesman respectively. Paul was introduced to music at a young age, as his father was the lead pianist in Jim Mac's Jazz Band in Liverpool. His mother died when he was 14, and that was a source of inspiration for the Beatles hit song "Let it Be". He soon met John Lennon at a festival and impressed him with his guitar skills. John's mom also died when he was young, and this was a cornerstone of his and Paul's connection.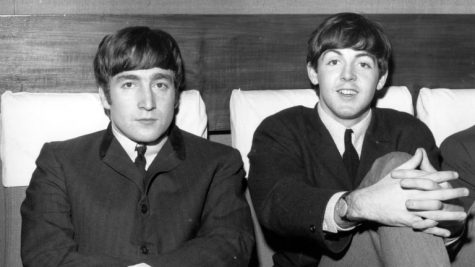 The Beatles were formed in 1957 by Paul, John, George Harrison, and Pete Best. They started by playing gigs in local pubs, but they ran into an issue. As they began to grow, Pete became more absent, missing shows frequently.  He was replaced by Ringo Starr in 1962, right when the Beatles were on the verge of worldwide stardom. John and Paul's bond was a focal point of the band, as they were both vocalists and complemented each other's styles. Paul wrote iconic songs such as "Hey Jude", "Eleanor Rigby", "Blackbird", and "Strawberry Fields Forever", among others. The Beatles stopped playing in 1966 and disbanded in 1970.
There was an odd conspiracy that surrounded Paul while he was with the Beatles, and followed him afterward. A theory arose that Paul had died in a car crash in 1966 and was replaced by a man by the name of William Campbell. The theory was created in 1966 but gained popularity in 1967.
After The Beatles, Paul created a new band, Wings, with his wife Linda. They were the most successful band of the 1970s, with 27 top #40 hits on the U.S. Billboard charts. They also released 5 number one albums in a row.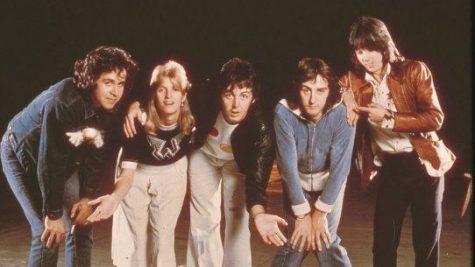 After the assassination of John Lennon in 1980, Paul could not tour for the next decade due to security concerns, so he worked on recording music and producing a movie in which he starred, "Give My Regards to Broad Street", which was poorly received. He was knighted by Queen Elizabeth II in 1997, and his wife Linda died the following year due to breast cancer. Paul has tried his hand in fields other than music, writing children's books and hosting art expositions. He is also an advocate of animal rights and vegetarianism.
Paul McCartney is one of the most well known and respected musicians of all time, and he's got the track record to prove it; having been a major part of The Beatles, selling millions of records (with 60 gold records amongst them), and having a proposed net worth of over 1 billion dollars. His legacy is one of legendary proportion, and his impact on the music industry will be felt for decades.