The Averno Universe: Across Different Media
Willow: A New Musical and More!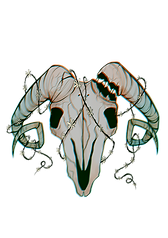 Averno is a group of youths from around the world who work together to create the Averno Universe. These youths have worked on artwork, music, and stories together. As of right now, the lead composer on their team is sixteen-year-old Auggie Greenwood and the creator of Averno is twenty-year-old Morgan Smith. The Playbill website states that their team includes sixty artists across over fourteen countries.
The Averno Universe, a transmedia universe, is composed of multiple musicals which share interlocking storylines. According to Broadway World, Averno and Broadway records have a three-album partnership. Willow is the first musical that had its album debut with Broadway Records. Willow itself has gotten great recognition from Greenwood and Smith sharing many details and updates on their social media accounts. The Willow album itself has Anastasia star Christy Altmore singing one of their songs, according to the Playbill website. The other two musicals being released with Broadway Records later this year are Bittersummer and Over and Out, all storylines written by Smith and each album composed by Greenwood. On October 31, 2020, Averno released an EP called The Departments. This EP dives deeper into the lore of the Averno Universe, expanding on the world they've been creating.
Along with their musicals, Averno creators provide artwork and written pieces, bringing the idea of a transmedia universe. These pieces, along with their music, bring more to the Averno Universe, reinforcing themes and bringing something extra to their work that people would not usually get from other musicals.
Their unique and wide range of mediums brings so much more to this field. With the ability to expand on their story through many types of media, the fan base will most certainly have a way to be entertained by this universe. The creators themselves have even related Averno to Marvel, saying their viewers should "think of Marvel, but with musicals (and comics and novels and more)." Due to this great range of media, there is so much more to Averno than meets the eye.