DAMAC Judo Reopens And Awaits New Students
Sensei Mark Curry Shares His Feelings On The Reopening Of DAMAC Judo.
DAMAC a Judo school in Dayton  (Dayton Martial Arts Center) closed down on May 28 due to the deadly tornadoes.
The Dayton Martial Arts Center opened in 1971.
The dojo is planning on reopening on Tuesday, January 7. They will be relocating near National Rd, Englewood, OH. Mark Curry, a sensei at DAMAC, tells us why they choose to open it in the first place and why they want to reopen after the tornado.  "My dad opened it, I was only 9 or 10yrs old. However, my dad was inspired and thankful for the many things he learned from Judo. It became his passion to share with others and his desire to open in underprivileged neighborhoods to give everyone an opportunity to partake." He continues "My brother Sensei Galen decided to reopen. I had accepted retirement and was only going to teach at WSU." Reopening it, he states that his hope is that "my students learn and live the many principles of Kodokan Judo. I hope that as they "grow" they learn to apply the same in everyday life!"
DAMAC judo is a special and different dojo that sets itself apart from other dojos. Curry says " We are the "House of Champions" as such, we are champions on and off the mat. Our DAMAC family members have accomplished many things. We tend to be leaders and compassionate people who care and look out for others."
This sign is painted to their wall:
Curry believes that judo does not just make you physically stronger but also mentally "I have always thought of Judo as a "chess game". The winner is the one who out-thinks the other. Judo, as a way of life can also be used for critical thinking and decision-making in everyday life. As Judo evolves even police departments recognize the attributes of "verbal judo" and often teach a vernacular to officers to yield favorable results." Curry places a high priority to love and care for his students and their families on and off the mat.
Judo has been a huge part of Curry's life "Judo has afforded me many opportunities that I otherwise would not have received. I have traveled the country and the world as a competitor and later a coach. Professionally, Judo has helped me in my academic career and even allowed me to attain a PH.D. in Martial Arts Science. Moreover, Judo has been a gift given to me for which I have received more than I could ever possibly repay. I am truly blessed to be able to share that impactful gift which was given to me." Curry and his brother can't wait for the reopening and the opportunities to teach new and old students. The mat is never too small for all the wonderful students they teach. A student they have been fortunate to teach, Stephanie, has won multiple gold medals and has been a state champion multiple times.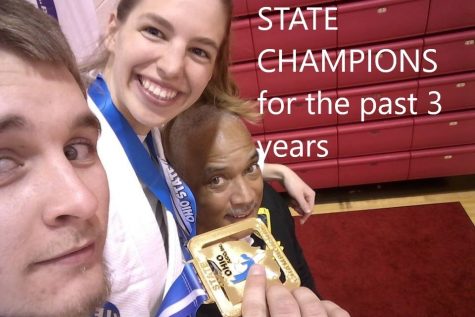 The sensei's cannot wait for the new people that arrive on their mat.
History Of Kodokan Judo says "Judo was created in 1882 by Kano Jigoro Shihan. As an educational method derived from the martial arts, judo became an official Olympic sport in 1964 (after being named as a demonstration sport at the 1940 Tokyo Olympic Games which were cancelled due to international conflict)".