Political Issues In Peru
Tourist Trapped In Machu Picchu
According to CNN, on December 17, 2022, hundreds of tourists were trapped in the ancient city of Machu Picchu. These tourists were trapped there due to the violent riots in Peru, due to the former president, Pedro Castillo, being impeached and arrested in early December. Machu Picchu's mayor, Darwin Baca, said that Peruvians, South Americans, Americans and Europeans are among the stranded. Baca asked the government to send in helicopters to transport the stranded tourists to a safer place but the only way for them to get out of the city is by train. Sadly, those services are suspended until further notice due to the immense violence caused by the protesters.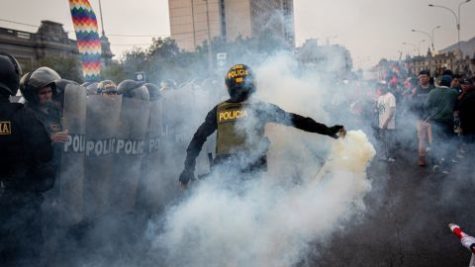 According to the CNN article published on the 17 of December 2022, a statement was published late Friday by the Municipal District of Machu Picchu, which said that the tourists were to be expected to be evacuated by Saturday December 24. The statement said, "The municipality, through the Tourism Unit, carries out the necessary coordination for the selection and prioritization of children and vulnerable people for the transfer on humanitarian flights, work that has been carried out in coordination with the National Police and the district Health Center".
Mayor Baca announced that Machu Picchu is also suffering from food shortages due to the protest. Baca called upon the Peru government led by the newly elected President Dina Boluarte, to talk with the local peoples to put an end to the violence as soon as possible.