TB12 Comes out of Retirement
NFL Legend Tom Brady Plans to Come Back out of Retirement
Brady had made the announcement Sunday, March 13, 2022, via Instagram. In his Instagram post, he captioned, "These past 2 months I have realized my place is still on the field and not in the stands. That time will come. But it's not now." He followed that up with, "I'm coming back for my 23rd season in Tampa. We have unfinished business… LFG"
Earlier this year, Brady had announced retirement. A few days later, he announced that he is unsure as to whether it was his time or not. But after rethinking it over with family, friends, and coaches, he decided that his time was up and he'd retire. That is until out of the blue on Sunday when he made the post on social media.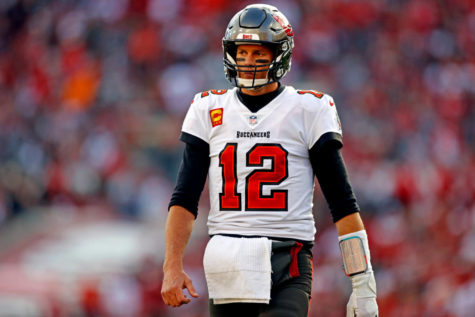 Last season, Brady and the Bucs finished the regular season 13-4. Then in the post-season, they lost to the soon-to-be Super Bowl Champs Los Angeles Rams in the NFC Divisional Round. Brady had an extremely solid season despite losing in the second round of the playoffs. He finished the season with 485 completions and a 67.5% completion percentage. He was 1st in the entire NFL in yards (5,316), 1st in touchdowns (43), tied for 16t in interceptions (12), and 2nd in QBR rating (68.1). Doing all of this at the age of 44. (All this information can be found here on the ESPN app)
At first, everyone thought the Bucs were going to decline after losing their QB. But now the Bucs are looking to be back at the top after getting Brady back.