Animal Shelter Increases Intake
Adoption Rates Have Decreased and Animal Shelters Increase Their Intake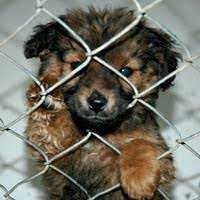 During the pandemic, many pets were adopted from animals shelters, raising the adoption rates. Every 1 in 5 people nationwide adopted pets during the pandemic.  The dogs made a difference for staying home, people weren't watching TV all day or doing homework.  Instead, they were playing with the dogs, teaching them, and taking care of their furry friends. Now that everything has opened up again and the COVID-19 case numbers are down, people are returning their pets to the animal shelters. The adoption rates are lower and the intake of pets is higher.  Just in January 1,393 pets were brought into the shelter. The next month in February it was almost twice as many pets, thats almost 3,000 pets in one month.
"They don't stop coming in", reports Fort Bend County animal shelter states. According to Click2Houston, "Fort Bend County Animal Services has so many dogs, some are in crates in hallways." There are so many intakes, as there isn't enough room for all of the pets. "We feel comfortable here probably around 150 but adding another 50 to 60 more dogs is way, way too many," said Rene Vasquez. director of Fort Bend County Animal Services. "Animal services said rising consumer prices, including gas and goods, could also play a role as people have to make decisions about spending."  Click2Houston states.
This is only one shelter, there are so many animal shelters nationwide that are having this problem as well. These animals need help and we keep giving them false hope every time we adopt them and then abandon them.  Help these animals have a good home and stay their friend until the of their time.  You can go to  Montgomery County Animal Shelter to help, they have feelings too!