iPads for Everyone
Northmont Rolls Out One-to-One iPad Expansion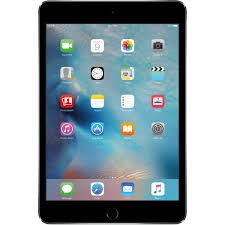 On January 22, the Northmont Board of Education approved a One-to-One technology initiative. This means each student will have access to their own device. According to Northmont's website, the Strategic Planning committee initiated this program in 2010. In 2017, a Technology Review team was created to continue this goal. Starting in the 2018-2019 school year, every student in grades 2-12 will have a 5th generation iPad. Students at the Kleptz Early Learning Center (KELC) will have access to iPads currently in the district assigned to their classrooms. All K-12 teachers will receive their iPads on March 23 and students will receive theirs in the fall. Students in grades 2-5 will have access to the iPads in their classroom while sixth to twelfth graders will be allowed to take their iPads home.
District representatives gave a presentation to the school board on January 22 regarding this change. They discussed their decision to use iPads instead of Chromebooks. The pros and cons of both devices were explained in order to support this decision. According to Assistant Superintendent and Director of Technology Ms. Susanne Lintz, the district chose iPads due to their functionality, cost, and support from Apple. "iPads allow students and staff more opportunities and ways to meet our academic technology goals," said Lintz. The district also cited the support they receive from Apple as support for the iPads. Teachers will receive training on the March 23 professional development day and an Apple trainer will be available for 40 days in the 2018-2019 school year. Accounting for the support Northmont receives from Apple and the value of the device after four years, the Technology Review team determined that the cost of the iPads is comparable to that of Chromebooks. 
While a majority of teachers stated students' need a device with a keyboard, students appeared to be split on this issue. Due to the iPad's lack of an integrated keyboard, the district has opted to purchase keyboards to make testing and typing easier. Students in grades 6-12 will receive a Logitech keyboard and students in grades 2-5 will receive a plug-in keyboard.
Representatives from the district addressed curriculum goals regarding this new technology. These goals included a desire for students to own their learning, consume information critically, communicate clearly, and create authentic work to share with others. The board intends to use the new iPads to meet these goals.
The board wishes to use the Substitution, Augmentation, Modification, and Redefinition model (SAMR) for technology. As explained by the John Spencer video shown to stakeholders at the board meeting, this model intends to use technology to revolutionize the way students learn. It intends to not merely replace paper and pencil, but allow increased research capabilities, student-teacher interaction, and collaboration with others around the world. The district stated that they intend to support the SAMR model through this one to one expansion, searching for more apps, simplifying logic processes, and improving connectivity.
The board stated that in order to pay for this program some of the current iPads will be sold while newer versions from the high school will be reassigned to the KELC. The Permanent Improvement budget, eRate, and possibly other programs will help fund this initiative. The Permanent Improvement fund is not a part of the general fund account and its use will not change the levy schedule.