Acing the ACT
In-School Testing on March 20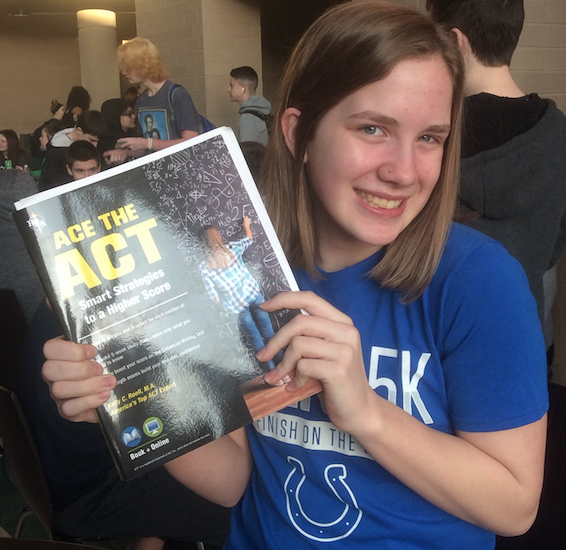 On Tuesday, March 20, juniors will take the ACT and sophomores will take the preACT. Students have been preparing for their tests in many different ways.
On Tuesday, February 27, a seminar for ACT preparation was offered during the school day. Another seminar, ZAPS ACT Test-Prep Seminar, will be held on Monday, March 5 and Tuesday, March 6 from 6:30-9:00 pm.
"It made me feel very prepared," said sophomore Lindsey Dresnek. "The seminar helped me feel more comfortable about taking the test."
There is also a practice test being offered on Saturday, March 10 at 8:00 am.
"It's always good to get extra practice," said sophomore Nick Sanders, who took the practice test as a freshman.
Some students are feeling nervous about the test.
"I always feel nervous about the ACT because of the need to get a good score on it," said junior Morgen Tracey.
According to senior Caitlin Hoyng, the ACT shouldn't be stressful because there are opportunities to retake the test available.
"Just remember to pace yourself so you don't end the test with lots of unanswered questions," said Hoyng. "It's better to put an answer down for everything then to leave them blank."
Freshmen and seniors do not have to report to school on Tuesday, March 20, but will have alternate assignments to complete.