"Lyrics to Go, Vol. 1" Review
Jeffrey Rucker's Opinion on Kota the Friend's Latest Album Release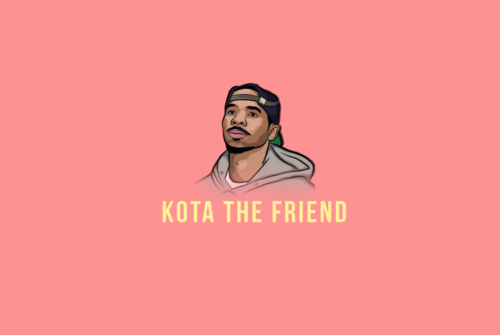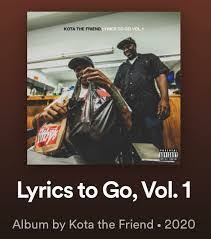 On Martin Luther King Day, January 20th, 2020, Kota the Friend released "Lyrics to GO, Vol 1," the debut of his new album series. KOTA the Friend is a gifted recording artist and producer emerging from Brooklyn, New York. With his extensive musical background, KOTA makes versatile tracks that incorporate a plethora of genres like hip hop, jazz, neo soul, and more.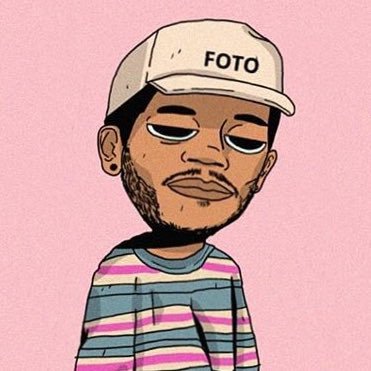 "Lyrics to GO, Vol. 1" is the latest release following up his 2019 album, "Foto," featuring his critically acclaimed single, "Chicago Diner." With Kota's numerous releases like "Anything," "Paloma Beach," & "Palm Tree Liquor," "Lyrics to GO" further displays this Brooklyn artist's lyricism and productional prowess. 
The project opens with "Can't Please Everybody," a track with a laidback rhythm complimented by lyrical exuberance. Here, KOTA goes into depth about pursuing his desires while prevailing over the opinions of others because he "Can't Please Everybody." It goes on to feature melodic songs with strong verses. In "She," KOTA paints a detailed picture of his delightful encounter with a complex lady that peaks his interest. Following "She" is "Open On Sunday," a short but heartfelt ballad where KOTA expresses his deeper feelings about his love interest.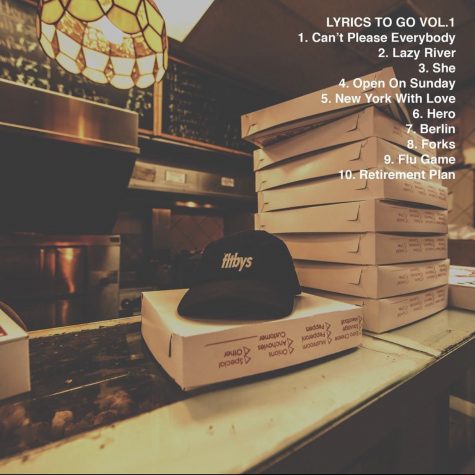 Throughout the album, KOTA goes on to rap about an abundance of hard-hitting topics ranging from his goals of being a great artist to his goals of being a guiding father to his three-year-old son. He finally concludes with his song "Retirement Plan," KOTA's beautiful vision of the future for his career and his family. With a total tracklist of ten songs, "Lyrics to GO, Vol. 1" closes with a runtime of 14 minutes and 31 seconds.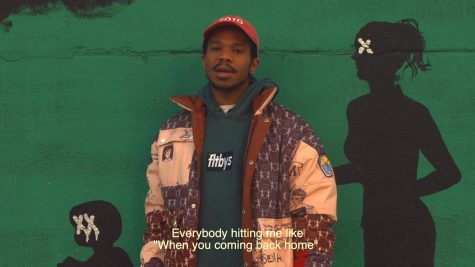 KOTA has also taken a hand in cinematography throughout his career. To add even more of a wholesome approach to his sweet sounding songs, KOTA has uploaded a series of "Lyrics to GO" mini episodes on his youtube channel. The episodes are a collection of various music videos from KOTA. This also offers additional tracks for the viewer to listen to with the latest episode marking number twenty-six.
Overall, "Lyrics to GO, Vol. 1" is a spectacular addition to KOTA the Friend's discography. With its concise runtime, it offers a well-rounded sound that can be fully enjoyed in the length of a short car ride. After a bewitching but brief album release such as this one, I have no doubt in my mind that KOTA has far more in store than we music lovers are ready for.