Tragedy Strikes at Astroworld Festival
An Inside Look Into the Disastrous Festival.
On Friday, November 5, 2021, the Astroworld Festival began. The festival was held at the NRG Park in the Houston Astrodome. It was held for concert-goers to have a fun time and watch Travis Scott perform live, but the festival quickly spiraled out of control, resulting in disaster and leaving some dead and many injured. 
Signs of trouble started that morning, around 9:00 a.m. spectators had already breached the main, gate. According to CNN, at least eight more breaches would be reported throughout, making anywhere from 3,000 to 5,000 concertgoers that were not "scanned" enter the venue by around 5:05 p.m.
Shortly before 5 p.m., the Houston Police Department had already reported "dangerous crowd conditions" at one stage. By the time Travis Scott took the stage around 9 p.m., 260 people had already been treated. Less than halfway into Travis Scott's performance, the article states, "That's when it got real."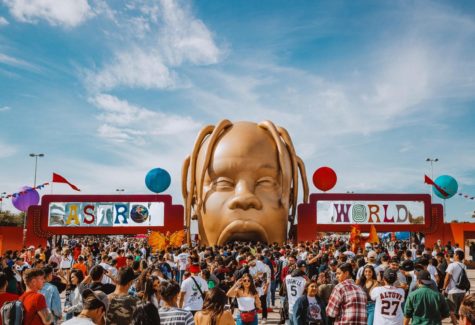 Police reported, "multiple people trampled and passed out" around 9:30 p.m. Minutes later, a police operator reported five 911 calls about "unconscious people in the crowd. Report of possible CPR." By 11:40 p.m., 17 people had been transported to hospitals, including at least 6 people in cardiac arrest.
While all this was happening, Travis Scott never decided to end the show, he continued preforming. By the end of the event, there were hundreds of people injured, and with the news of a 9 year old just passing away couple days ago, the count is now up to 10 people that died as a result of Astroworld.