Deadly Heat Waves Passing Through India and Pakistan
The India Subcontinent has Been Reaching Record Breaking Temperatures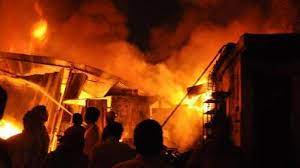 Temperatures in big parts of Pakistan and India are reaching record breaking high temperatures for the earlier months of the year. These harsh temperatures are putting the lives of millions at risk, so far 25 people in India and 65 people in Pakistan are reported to have been killed by the scorching temperatures. The true numbers are expected to be much higher.
New Dehli, the capital of India saw temperatures as high as 110 F. While Pakistan cities Jacobabad and Nawabshah reached temperatures as high as 120 F at the end of April. The nights don't seem to bring much relief either with temperatures not dipping below 86 F. This can prove deadly to the body since it gets no rest from harsh temperatures. The Indian subcontinent is known to have higher average temperatures, but this years temperatures are said to be unique.
"It's unique for three reasons: It arrived very early, covered a massive area in the two countries and stayed on for long duration … this is very unusual,"Vimal Mishra, a climate scientist at the Indian Institute of Technology, Gandhinagar, told CBS News."
In the northern part of Punjab, known as "India's Bread Basket," millions of agricultural workers are struggling to provide for their families. India is the second largest wheat producer in the world, and with an average increase of 12.6 F wheat yields had severly been reduced in the month of April. People who work outdoors such as farmers, those in construction, and manual labor will continue to struggle.