The Travel of Queen Elizabeth ll's Coffin
King Charles and Queen Consort travel to recive the Queen's Coffin
King Charles III and his wife Camilla, the Queen Consort, visited Northern Ireland on Tuesday (Sep. 13, 2022) as thousands of people filed past the Queen's coffin lying in state in Edinburgh. 
 As of Thursday, September 8, 2022, the late Queen Elizabeth ll died in Scotland at the Balmoral Castle. Following that, her eldest son King Charles lll (as of Sep. 8, 2022) and his wife Camilla Bowels (Queen Consort) prepare for her funeral. 
The newest King and his wife landed in Edinburgh Scotland (Sep. 12, 2022) to receive the late Queens coffin. According to CNN, "The King will later walk behind Queen Elizabeth II's coffin in a procession from the Palace of Holyroodhouse to St. Giles' Cathedral in the Scottish capital." Then, the King will attend the Ceremony of Keys.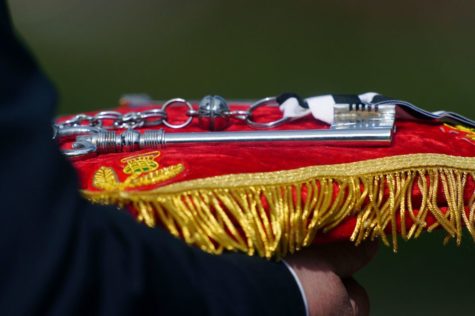 Queen Elizabeth ll's coffin has arrived at Buckingham Palace. (Sep. 13, 2022) It is set to rest in the Bow Room overnight at the Palace. The coffin had been transported from Edinburg via a C-17 Globemaster transport plane. CNN states, "Princess Anne accompanied the Queen on her final flight. The deceased monarch's only daughter, Anne was also the only one of the Queen's four children to accompany her coffin from Balmoral Castle to Edinburgh on Monday." In a statement, it had been quoted by Anne, it had been "an honor and a privilege" to accompany her mother. She added, "Witnessing the love and respect shown by so many on these journeys has been both humbling and uplifting,"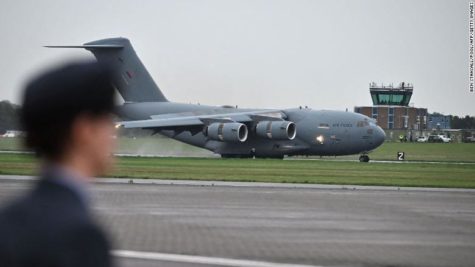 In the words of King Charles, he stated he would follow his mother's example, "herself to her country and her people and to maintain the principles of constitutional government." As of now, The King and the Queen Consort have arrived back in London from their return from Belfast.