Hurricane Ians Devastating Impact
Hurricane Ian's Aftermath Causes Major Casualties
 Hurricane Ian was a catastrophic and devastating category 4 hurricane which devastated the Atlantic coast September 28th, specifically Southern areas of Florida. Ian was noted as the deadliest hurricane to hit the state since the 1935 Labor day hurricane. 
 According to NOAA.cop, "A storm surge with inundation of an unprecedented 12 to 18 feet above ground level was reported along the southwestern Florida coast" also adding "The city of Fort Myers itself was hit particularly hard with a 7.26 foot surge – a record high". It is also being reported that Ian had wings that reached as high as 150 mph as it hit the western coast of Florida.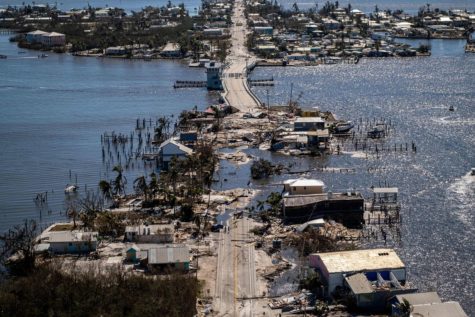 Fox Weather reported that a surplus of 100 people have tragically lost their lives in the storm, most due to drowning inside of their homes. Most victims were reportedly over the age of 70 years old. Adding to that, during hurricane Katrina, 3 out of 4 people who lost their lives were over the age of 60 while this age group only made up about 16% of the population.
A concern is also reached with the people of Florida as the property damage is being added up. An estimated number is between that of 41-70 billion dollars in damages. This estimate includes wind loss, re-evaluated insured and uninsured storm surge loss and newly calculated inland flood loss for residential and commercial properties. This includes the 10-17 billion dollars of uninsured damages that have been done. The repairs could take as long as 5 years, all according to Forbes. 
PBS offers information on how to help victims and how to avoid certain charity scams here. https://www.pbs.org/newshour/amp/nation/how-to-help-victims-of-hurricane-ian-in-florida