Toledo Zoo And Its Twin Polar Bear Surprise
he Ohio Toledo Zoo, Has Announced The Birth Of Two Twin Polar Bear Cubs.
The birth of these two twin male cubs are two of the only polar bears that have been born since 2012 at the Toledo Zoo. "The two bundles of joy were born December 1st to 24-year-old mother Crystal and 18-year-old father Nuka" says Zoe Scotille December 10, 2022 CNN.com. The mother and father were paired up to make some cubs by the Species Survival Program.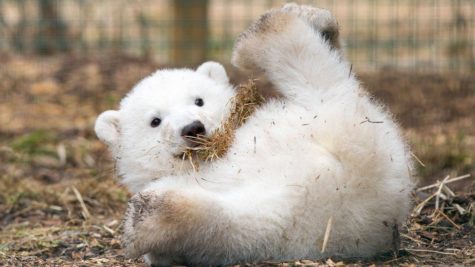 These programs started in 1981 and are originally called the (SSP) Species Survival Plan. This program really helps with population management and some conservation programs but only for selected species in need. The cubs are very tiny now and are not able to be seen by the public till spring comes in 2023. "In the meantime, the zoo is live streaming video from the happy family's den from 9 a.m. to 4 p.m. each day" says cbsnews.com. Everyone can't wait to go down and see the adorable twins in action in spring of 2023 but for now theirs the livestreams on YouTube on their YouTube channel.
Although these polar bears are small now both of the twins are males and will soon grow up to be very big polar bears. "A large male can weigh more than 1,700 pounds, while a large female is about half that size (up to 1,000 pounds)" says nwf.org. As of right now the polar bear species is listed as vulnerable and is at risk of moving into the endangered category. With time hopefully their can be a change in the species and they will not be endangered and will go stronger then ever.