Damar Hamlin
Buffalo Bills Wide Receiver Went Into Sudden Cardiac Arrest on the Field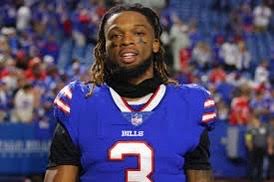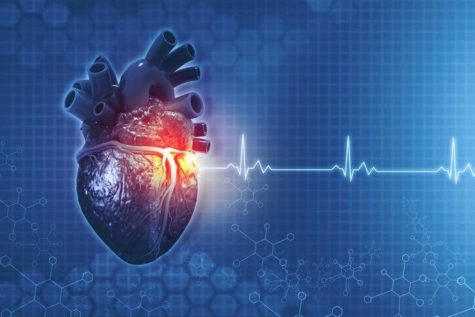 On January 2nd, during the Bills vs. Bengals game, the Buffalo Bills safety, Damar Hamlin suffered from sudden cardiac arrest. After he collided with Bengals wide receiver, Tee Higgins, he can be seen standing up, and collapsing again. The hit happened in the first quarter, and seemed to hit both Damar's head and chest. The game was suspended and voided.
According to cbsnews.com, "The collision temporarily stopped Hamlin's heart". Damar was immediately given CPR, and ambulance gave him oxygen on the field.  As he was surrounded by players from both teams, he was transported to the University of Cincinnati Medical Center. He remained in the Medical Center for several days in critical condition.
On January 9th, Damar was released from the University of Cincinnati Medical Center. He was sent back to Buffalo, to continue rehabilitation at the Kaleida Health Facility around his friends and family.
After the incident and Damar's recovery the internet, his team, and the NFL showed lot of love and support in hopes of a full recovery.
During his recovery period, lots of NFL teams were posting pictures, wearing jerseys, and waving flags all in support of Hamlin. Once Damar had made a full physical recovery he tweeted. "Watching the world come together around me on Sunday was truly an amazing feeling," Hamlin continued. "The same love you all have shown me is the same love that I plan to put back into the world and more. Bigger than football!"