Turkeys Fatal Earthquake
Earthquakes In Turkey Rattle The Country Killing Over 33,000 People
This past Monday, February 6th, a 7.8 magnitude earthquake struck Turkey, injuring tens of thousands of people in surrounding countries as well, in total killing over 33,000 people with that number expected to continue to rise, officials said. Rescue operations are over in rebel-held areas of northwest Syria, the White Helmets volunteer organization said. Relief efforts there have been complicated by a long-running civil war according to CNN.
Authorities in Turkey have detained a number of individuals responsible for the construction of buildings that collapsed in Monday's catastrophic earthquake, according to Turkish state news agency Anadolu. Hasan Alpargün, the owner of a company that built destroyed buildings in the city of Adana, was detained in Nicosia, Cyprus, on Saturday, according to Anadolu, according to CNN.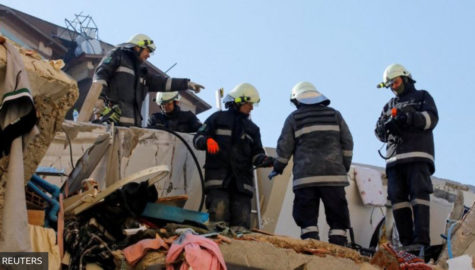 "There is increasing aggression between factions in Turkey," Lieutenant Colonel Pierre Kugelweis of the Austrian Armed Forces said in a statement, made before the Austrian rescue operation resumed. "The chances of saving a life bears no reasonable relation to the safety risk." according to BBC.
The country is particularly prone to earthquakes, as it lies in an area where several tectonic plates meet. Quakes usually occur along the boundaries between plates. The North Anatolian Fault, which divides the Eurasian and Anatolian plates, runs close to Istanbul. Residents of the area express concerns that another earthquake is possible to come in the upcoming months, possibly killing thousands more.
Istanbul Mayor Ekrem Imamoglu said in a recent interview that there were up to 90,000 buildings that were vulnerable to earthquakes in the city with a population of almost 20 million people. The mayor said another 170,000 buildings were in the risk status in case of yet another strong earthquake, according to research conducted by Istanbul Municipality reported by Aljazeera.