Jurassic Quest was recently in Dayton, Ohio
Jurassic Quest was in Dayton, Ohio, in the Dayton Convention Center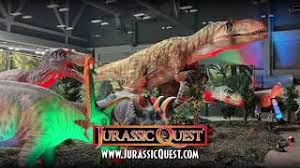 On February 3 through February 5, 2023, Jurassic Quest came to Dayton, Ohio. Jurassic Quest was set up in the Dayton Convention Center.
Jurassic Quest is a fun Dinosaur based experience that travels around the U.S. Jurassic Quest says, "You're gonna need a bigger weekend. Our world-famous, life-size dinosaurs are meticulously painted and animated to be realer-than-real. Whether you're 3 or 103, this is a one-of-a-kind experience you'll never forget." This is what they have to say about their event. Jurassic Quest experiences include, "Ride a Dino, Explore Bounce House, Create a Dino Craft, Dig for Fossils, Meet Baby Dinos, Walk with Dinosaurs." Jurassic Quest has many fun things to do while one is visiting.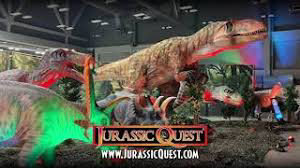 On February 3, Jurassic Quest was open from 1pm to 8pm. On February 4, Jurassic Quest was open 9am to 8pm. On February 5, they were open 9am to 6pm. Tickets can range from around 19 dollars to over 30 dollars depending on age and if you get the "kids unlimited admission" or not. The price can also depend on where it is held.  
Here are some of the quest reviews; Janice K. says, "Great fun! Our second time doing this. The grandkids really loved it!" Then Daryl V. said, "This was an amazing event with a tone of things to do! I feel like we really got our money's worth. It was so much fun. My girls enjoyed the exhibits, bounce slide, baby dinos, and meeting the walking dino, Diego. Some events just have "exhibits" but all of the interactive parts were really awesome. Thanks so much for the experience… we are all very glad we went." The pattern throughout all of the guest reviews is that it was a fun experience and that they would indeed recommend going to Jurassic Quest.