Missing Dallas Teen Found in Locked Shed
A Missing Teen From Dallas was Found in a Locked Shed in North Carolina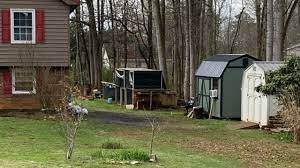 A missing 13-year-old Dallas girl was found in a locked shed, located in Lexington, North Carolina. The shed was more than 1,000 miles away from her home, according to the Davidson County Sheriff's office. The FBI eventually got involved in the case and found that the girl was talking to an adult man online through a social media platform. The sheriff's office contacted the Greensboro FBI to inform them about the missing teen. Cameras also showed a car by the teen's home which was found to be registered to an address in North Carolina, according to CNN.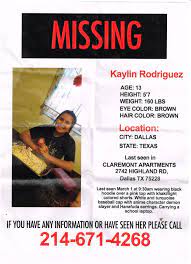 Officers then began to watch the property to which the car was registered and pulled a car over as it was leaving. The officers said it was a routine traffic stop and after speaking with the driver, they determined that the teen was in a building located on the property. Others who lived on the property said that the man in question was living in the same shed and that it was "his room". The man was identified as Jorge Ivan Santos Camacho, a 34-year-old man. He was charged with abduction, human trafficking, and statutory rape, with other charges, still pending. Camacho is currently being helped in Davidson County Detention Center on a $1.25 million bond. 
The mother of the missing teen told CBS that her daughter had been missing since March 1, 2023. The mother said, "We are so happy to see her again, and thank God that is the case." She said that she knew her daughter was a gamer and had checked her Discord, which is a platform commonly used by teens to talk with online friends. The office said in a news conference that, "the content of the chat was consistent with grooming and enticement. He enticed her to actually leave the home, where he picked her up in the area", according to USA Today. The case has yet to be brought in front of a jury and it remains to be seen if any further charges are brought up against Camacho.