Baltimore Fire Takes the Lives of a Family
3 Children Dead and 2 Adults in Critical Condition due to Deadly Fire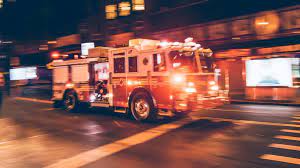 On an early Saturday morning, March 19, 2023, west Baltimore was met with dread when a home on Brighton Street caught fire, killing 3 children and critically injuring three adults.
Firefighters were called on scene shortly after 2:30, being informed that three children and one woman were trapped on the second floor, as well as a man being found outside the home, suffering severe injuries. WBAL TV provides insight from neighbors, saying they woke up to the sound of sirens and the smell of smoke. "It was more fire than smoke, and it was coming out the front two windows and the roof," said Jerome Tuggle, a neighbor. "I went to the door, and I saw a woman hollering, 'Where're my babies? Where's my babies?'" . . . "I just heard a lot of people screaming and hollering. I peeked out my window, and I saw the fire trucks pull up in my block," said Maria Bailey, a neighbor. CBS news says that local daycare worker Maria Bailey woke up to screams and cries in the early morning hours, and the first thing she said was "Oh, Lord, somebody's house is on fire."
On Monday, March 20, 2023, they identified the children as 1- year old Nasir Lawson, 2-year-old Kash Lawson, and 7-year-old Skye Blue. Blue was a second grader at Belmont Elementary, WBAL TV says. The man outside was soon identified as Ricky Lawson, an uncle at age 53 – according to officials he was released from the hospital, provided by FoxBaltimore.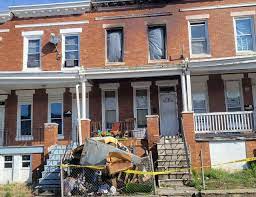 The parents' identity seems to fluctuate, but officials believe the mother sent to the hospital was Jemaine Lawson. 
The cause of the fire is still under investigation, but the Mayor of Baltimore, Mayor Scott, expressed his condolences. "To the family and friends of those who perished in this fire, please know that our entire community is here to support you. We stand with you in your grief and offer our deepest condolences."