Local SmashBurger Investigation After Man Pulls out Gun
Employee of SmashBurger Argues with Man, Ending in Shooting.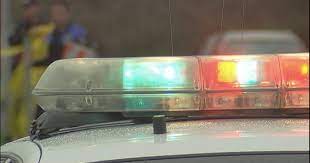 On April 24, 2023, in Dayton, Ohio, an argument in a local SmashBurger ended in gunfire and an injured child.
Butler Township Police responded to a call at 5:35 p.m. to the SmashBurger restaurant at 6731 Miller Lane. According to police, a man entered SmashBurger and most likely started an argument with the employee. WDTN tells us that the argument escalated when the man pulled out a gun, however, so did the employee. DaytonDailyNews provides more insight into the situation, "At some point, the subject displayed a handgun, and subsequently the Smashburger employee also produced a handgun and then fired a round at the first subject," according to a press release. Consequently, both fled from the scene before the police arrived.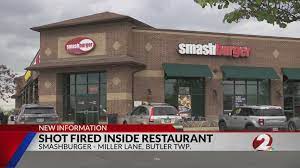 Albeit, it didn't appear that anyone had been struck by gunfire, a child was injured when a frantic father strove to protect his child by shielding them. The child was treated at a local hospital soon after. Additional information about the child, such as their age or condition, is currently unavailable.
Ultimately, the SmashBurger employee was taken into custody and investigators fortunately recovered the handgun. Unfortunately, the other person involved has not been found or identified. Police continue to investigate, until further notice.