A Woman Who Wrote a Children's Book on Grief is Now Getting Charged With Murder.
Utah Author who Wrote a Book on Grief is Getting Charged With Murdering her Husband.
A Woman from Utah, who wrote a children's book about grieving her husband, is now getting charged for murdering her husband. Kouri Darden Richins, the woman from Utah, was arrested Monday, May 8th, for the murder she had committed in March of 2022. 
About a month prior to Kouri Darden Richins arrest she made an appearance on Good Things Utah for her children's book. Abc4 news, had a summary of the interview written by Abree B. Jennings, "Richins began the interview with a backstory on the death of her husband, saying he died suddenly a year ago and that his death 'completely took [them] all by shock.'She told hosts she wrote the book with her three boys, ages six through ten, in an effort to help their family cope with the loss.Richins said she began researching 'to try and understand not only how to grieve as a widow, as a wife, but also with my kids, how to help them, how to help them understand what just happened.'In the interview, she was asked how she was able to process the death and write the book in only a year. In response, she said she had been looking for resources to help her family cope at night, as nights are the most difficult." Kouri Darden Richins told them that her husband's death was shocking and sudden even though now we find out that it was not so sudden. 
Daily Star's picture of Kouri Darden Richins and her husband Eric Richins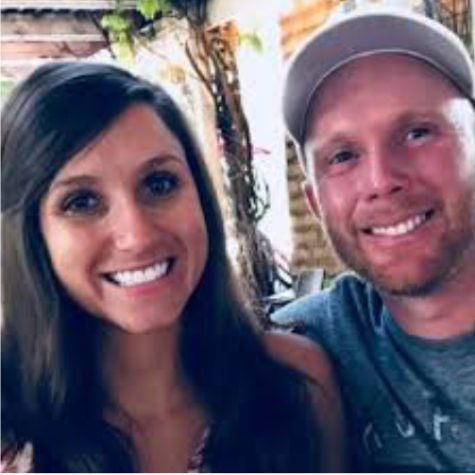 Kouri Darden Richins was actually the one who 'found' his dead body, and called 911. Minyvonne Burke and Colin Sheeley from NBC news said, "Summit County sheriff's deputies responded after Richins called 911 to report she had found him unresponsive in their bedroom, according to a probable cause statement." By the time 911 had arrived Eric Richins was dead, but NBC said that there were still life saving measures attempted. Minyvonne Burke and Colin Sheeley said, "At the time of Eric Richihs' death, the only people in the home were the couple and their three young sons," So Kouri Darden Richins killed him using Fentanyl while her young sons where still in the house.