Doing the Wright Thing
The Wright Family Fosters an Abused Breed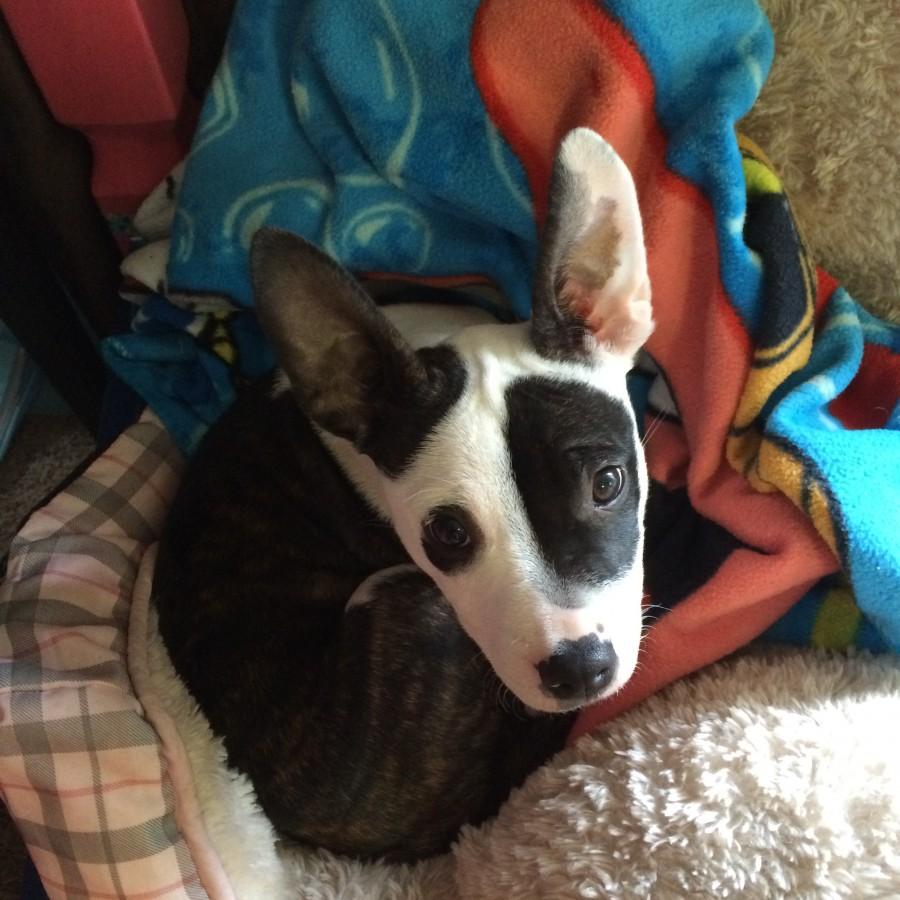 In our community, we learn everyone should give a helping hand, like sophomore Michael Wright.
"My family and I foster for the Miami Valley Pit Crew," said Wright. "They are a rescue that specializes in Bully Breeds: American Bulldogs, Staffordshire Terries, American Pit Bull Terriers, Mastiffs, etc. We give these dogs a loving home and train them their basic commands and manners, until we find them their forever family."
So far, Wright has fostered seven dogs and plans on taking on more. Currently they have four fosters, all under the age of 10 months, as well as their family dog Princess.
"I plan to foster as long as I can," said Wright. "With college coming in a few years I'll probably have to take a break, but I'll be back as soon as I can!"
Pit bulls (which is a term that applies to all the breeds listed above) are often mistreated and abused. Because they are strong and loyal, with an intense desire to please, people often train them to be aggressive and mean. However, studies show that it is not the breed, but how the animal is treated. This seems to be the biggest reward for Wright.
"My favorite thing about fostering is watching these dogs grow into wonderful and caring animals they were supposed to be, but never had a chance to become" said Wright.
Pit bulls only want to be loved, and Michael Wright and his family are making that happen.