BREAKING: Trump and His Lawyer Accused of "Criminal Conspiracy"
Former President Donald Trump and Lawyer are Accused of Criminal Conspiracy, and Attempting to Overturn 2020 Election.
The January 6th committee has made allegations against former president Donald Trump as well as his right-wing lawyer, John Eastman, of being a part of a "criminal conspiracy" involving turning over the 2020 presidenal election. These allegations surfaced the morning of Wednesday, March 2. 
Trump has yet to make any comment on this, but Eastman is claiming attorney-client privilege at this time. (CNN)
Eastman has been accused of aiding Trump in the attempted overturn of the election, more specifically, attempting to convince former Vice President Mike Pence to deny the results after they were already reviewed and confirmed by all 50 states.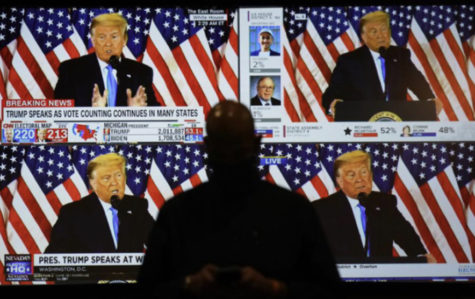 The committee who has been working on the insurrection case for more than a year now have been in the process of trying to obtain emails by Eastman. They have requested panel access from a judge. 
The Independent reports that, "The Select Committee is not conducting a criminal investigation," Mississippi Rep. Bennie Thompson, the committee's Democratic chairman, said in a statement.
According to CNN, in the 61-page court filing on Wednesday, lawyers for the House of Representatives wrote, "Evidence and information available to the Committee establishes a good-faith belief that Mr. Trump and others may have engaged in criminal and/or fraudulent acts, and that Plaintiff's legal assistance was used in furtherance of those activities."
No state or federal prosecutors have followed up on the accusations, nor have any advisors been able to link Donald Trump with any criminal connection to the insurrection of January 6th. 
The house currently has no ability to bring Trump or Eastman up on any criminal charges at this time.