Illinois, Bolingbrook "Domestic Home Invasion" Turns To Homicide
During This Awful Tragedy, There were a Total of 4 Victims at This Moment 3 are Dead and 1 Is In A Stable Condition.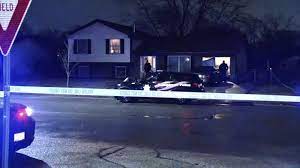 TW HOMICIDE :
Officers responded to a call about a home invasion and pulled up to the location around 8:15 p.m. in the 100 block of Lee Lane on a late Sunday night on March 5. The victims were Carter L. Daniels age 40, Samiya A. Shelton Tillman age 17, and Sanai Daniels age 9, who were all found dead at the scene. Another woman, aged 34, was found at the crime scene and received gunshot wounds, but survived and is currently hospitalized and stable. "A woman and a child were also taken to a hospital with gunshot wounds, as police said. The child later died, and the woman's condition was stabilized, police said." says Cindy Hernandez and Emmanuel Camarillo, March 6, 2023 chicago.suntimes.com.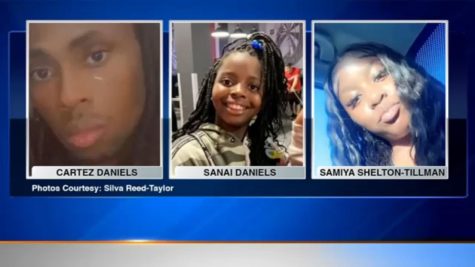 The monster behind this awful tragedy was Byrion Montgomery, age 17, and there was a relation found with the victims. Samiya A. Shelton Tillman, one out of 4 of the victims in this case, was discovered to be in a relationship with Byrion. The motive of the murder is still unknown, but with time since this case is fairly new, one will be brought to light eventually. At 10 PM, around 2 hours after the crime, Byrion Montgomery was arrested by officers near his home at the 200 block on Waterman Drive in Bolingbrook. "Police quickly identified Montgomery as the sole suspect, and were able to locate him near his home at 10 PM on Sunday." says Andrew Ramos, Mugo Odigwe and Marissa Perlman, March 7, 2023 cbsnews.com.
Everyone in the surrounding area was devastated and heartbroken after hearing the news about the shooting. Nobody saw the event coming and some neighbors didn't even hear the gunshots. "Police had already moved quickly to detain a 17-year-old suspect and clear the horrifying scene, but as word spread of the triple homicide that killed a man and two girls in the quiet suburban neighborhood Sunday night, neighbors and family shared their shock and devastation." says Jake Sheridan, Richard Requena and Adriana Pérez, March 6, 2023 chicagotribune.com. Byrion was charged with 9 counts of first-degree murder, home invasion, attempted first-degree murder, aggravated unlawful use of a weapon and aggravated battery with a firearm. Byrion also was set bail up to 20 million dollars and 10% must at least be paid for him to be released.