Brittney Griner Released From Prison
Russia And U.S Agree On Prisoner Swap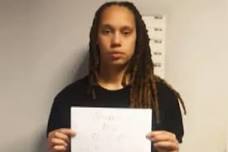 Brittney Griner, a WNBA star was detained by the Russian police Feb. 17. As said by Tania Ganguli, Jonathan Abrams, and Emma Bubola in a New York Times article, "Griner was convicted on a charge of attempting to smuggle narcotics into Russia, based on two vape cartridges containing hashish oil that were found in her luggage". She was only there to rejoin her Russian pro team, UMMC Yetaterinburg. She was sentenced to a penal colony for nine years.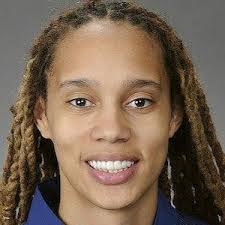 But now US President Joe Biden announced Brittney Griner's release on Thursday. The Biden administration decided on a prisoner swap with Russia. They decided on Viktor Bout, a convicted arms dealer, for Griner. The White House told CNN's MJ Lee that, "the convicted arms dealer would not pose a threat to US security"(Dec 8). Bout served a 25-year sentence for conspiring to kill Americans, acquire and export anti-aircraft weapons, and provide support for terrorist groups. 
Brittney's family expressed their thanks to President Joe Biden and his administration for saving her. They said on CNN's Abby Phillips piece that, "We sincerely thank you all for the kind words, thoughts and prayers – including Paul and the Whelan family who have been generous with their support for Brittney and our family during what we know is a heartbreaking time. We pray for Paul and for the swift and safe return of all wrongfully-detained Americans. 
"We ask that you respect our privacy as we embark on this road to healing".