FAA System Outage
Flights Delayed All Across the US
FAA system outage causes thousands of flight delays and cancellations across the US.
According to CNN, early Tuesday night the entirety of the airline industry was forced to halt all domestic flights in the United States after the Federal Aviation Industry had a system outage which caused thousands of flights to be canceled. The system was put back online, lifting the ground stop around 9am on Wednesday morning. FlightAware, which tracks delays and cancellations, showed more than 9,500 flights to, from and within the United States as being delayed as of 6 p.m. ET, and more than 1,300 flights canceled. Southwest, which canceled thousands of flights after Christmas following a systemwide meltdown, was hit hard, with more than 400 canceled flights. About 10% of Southwest's Wednesday flights had been canceled and about half delayed as of 6 p.m. ET.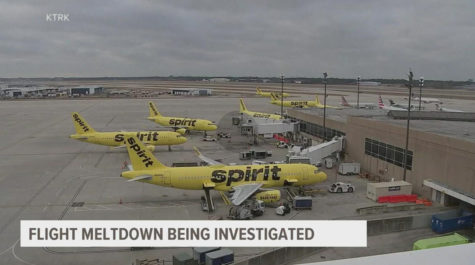 The Federal Aviation Administration said Wednesday that preliminary indications "traced the outage to a damaged database file." The agency said it would take steps to avoid another similar disruption according to King5.com. "As a result of the FAA's outage, we anticipate some schedule adjustments will be made throughout the day," Southwest said in a statement, encouraging travelers to check their flight status online or via the airline's app. Southwest has also issued a waiver allowing travelers to change their flights.