Over-hyping Young Players
The problem with overhyping young players
Hang on for a minute...we're trying to find some more stories you might like.
Every year in sports young players get hyped up through television and social media. The most recent young athlete to be hyped up is Duke Blue Devil Zion Williamson. Williamson has been on a lot of peoples minds since he was a sophomore in high school. Williamson was best known for his very athletic dunks. For his size, 6'6″ 285 pounds, he dunks and is very agile. If he was in the NBA he would be the second heaviest player.
Williamson is a good player but he is at risk for being over-hyped, and that could hurt his development. There are many athletes who have been over-hyped and don't live up to the hype that are labeled "bust." A bust is an early drafted hyped up player that didn't live up to the hype. That doesn't happen to all players though; Lebron James came out of high school in the 2003 NBA draft and was the most hyped up player in history. He more than exceeded the hype.

About the Writer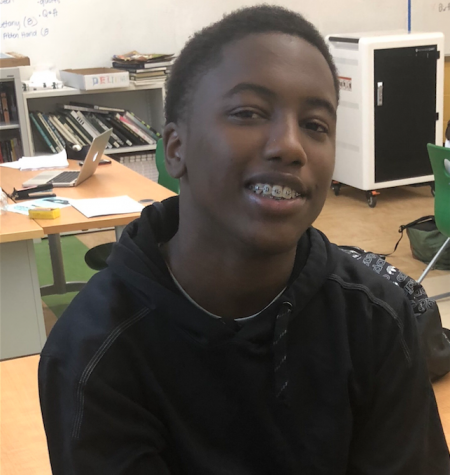 Caysean Hayes, Staff Writer
Caysean Hayes is a junior in his second year of journalism. Caysean likes to watch sports, his favorite being basketball, and sci-fi movies. When he...