College Football Review
First College Football Playoff Rankings Released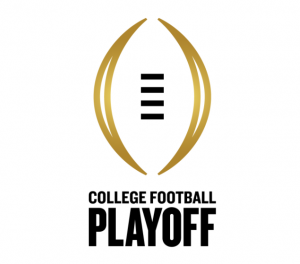 This year, College Football is more exciting than ever. Instead of only two teams getting a shot at the championship, four teams get a shot. With this new playoff system everyone seem to be happy so far. Late in the season, game are heating up and the first college football playoff rankings were released this week.
Mississippi St. – One of the most surprising and most underrated team at the beginning of the year. With wins over LSU, Texas A&M, and Auburn, this team is no joke. However, with Alabama and Ole Miss still ahead, it could be a little tough for them to keep that top spot.
Florida State – The defending champions and the only non-SEC team in the top 5. After beating Clemson and Notre Dame the rest of their schedule should be pretty easy. The team has adopted an "us against the world" mentality due to the "witch hunt" by the media of defending Heisman winning quarterback Jameis Winton. Since stepping into Tallahassee, Winton has faced sexual assault charges that were later dropped, found stealing crab legs out of a local store, suspended a game for yelling an obscene phase in student union on campus, and now facing suspension for signing autographs and taking money for it.
Auburn – Auburn is a good team, however with Ole Miss, Georgia, and  Alabama still on the schedule. Out of all the top 5 teams, they are most likely to lose.
Ole Miss – Another surprise team from the very good SEC. With Auburn, LSU, and Mississippi St. left, upsets are very possible. It will be fun to see if Ole Miss, who was struggled in recent years, can be a contender for a SEC or even a national championship.
Oregon – Oregon could find themselves in the playoffs if they can hold one and win out, they have nothing but unranked opponents left with except for of Utah. They are expected to win out.
Alabama – Easily the best team in football the past few years. The kings of the best conference in football. Alabama still has LSU, Mississippi St, and Auburn. Left to a play No one will ever forget last years game against Auburn it was instantly named a classic. This years game promises to be really good too.
TCU – The rest of TCU is games seemed to be pretty difficult. They could be on upset alert at any point.
Michigan St. – The highest ranked Big Ten team need all they help they can get into the playoffs. If they can beat Ohio St. and teams in front of them can lose they might have a chance.
Kansas St. – Another Big 12 team with a tough schedule left to play. TCU, West Virginia, and Baylor could smash their chances.
Notre Dame – If they can hold on against USC, Arizona State, and Louisville, they could sneak into the playoffs
Georgia – After losing Heisman hopeful Todd Gurley to suspension, they have not missed a step and are still contending in the incredibly tough SEC.
Arizona – After beating Oregon, Arizona is looking to close out this season with only one loss. Toughest game left is against Arizona St.
Baylor – The team from the Big 12 with the easiest games left in the season. As quiet as it's kept Baylor is first in the nation with average points scored per game, and eighth in passing yards
Arizona St. – May be a team to watch if they can defeat Notre Dame or Arizona.
Nebraska – The third and final Big Ten conference team. Most likely won't advance though since they have no noticeable games on the schedule.
Ohio St. – After losing quarterback Braxton Miller to a shoulder injury for the year, Back up quarterback J.T. Barrett has stepped up and became just what the team needed. If they want any chance of being a contender for anything they must beat Michigan St.
Utah – With USC, Arizona State, Oregon, Arizona, and Stanford still left to play this season either way.
Oklahoma – With Baylor still on the schedule they have a chance to move up.
LSU – The team who has gotten the short end of the stick from the SEC, they will have plenty of chances to bounce up the polls with Ole Miss, Alabama, and Texas A&M left to play.
West Virginia – Losing to Oklahoma and Alabama earlier this year, West Virginia is looking to redeem itself by getting a win over TCU and Kansas State.
Clemson – Their schedule isn't terribly difficult. Should be able to at least stay put unless upset.
UCLA – Used to be the most dominant team in the west for a long time. They still have a chance to bust Arizona's and USC's season and prove they are still the best.
East Carolina – The American conference may not be a very big conference, but after beating Virginia Tech, they deserve to be there.
Duke – A basketball school no more, this ACC team continues to move up.
Louisville – Finally back in the ranking this year. With Florida State, Boston College, Norte Dame, and Kentucky, it might be hard for them to stay there.
.