Softball in Full Swing
Softball Conditioning Begins in the Fall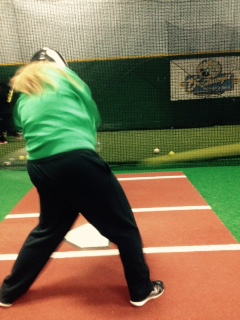 High school sports require some conditioning before try-outs. But what conditioning that starts almost 4 months before try-outs? This is the case with girls' softball. The conditioning starts this early, because if you make either the varsity and junior varsity team, you are spending your Spring Break in Florida, playing in tournaments.
This intensive conditioning is new for some freshmen making the transition to high school sports.
"I like how it helps me get fit and in shape for the softball season," said freshman Talayna Kester.
Softball conditioning started November 4 and already has an enormous amount of players trying out this year. Nearly half of the athletes interesting in playing softball are not even there because they are on the basketball team. Many of the students showing up for softball conditioning are freshmen, and are willing to play.
"Softball conditioning is a great way for me as an athlete, to get in better shape so I can perform even better when it comes time for try-outs," said freshman Cassady Prunier.
This is reportedly the biggest group of softball players the high school has ever seen. Official tryouts begin in February.